The famous ukranian squad
Natus Vincere won´t attend this years DreamHack Bucharest, as three of their players are sick. However, their remaining squad will attend, as they got reinforcements by
Cede Nullis.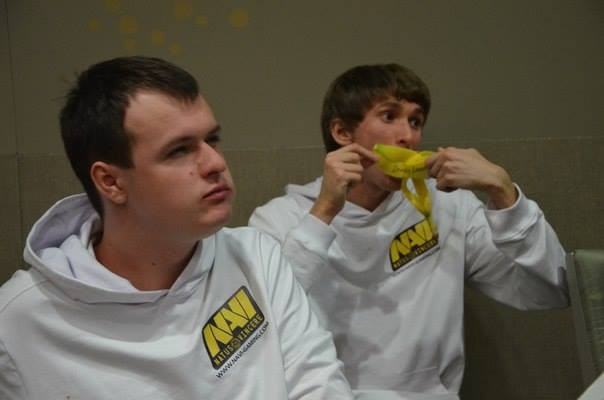 Banana for scale(Image courtesy of Na´Vi)



Just about an hour ago, Na´Vi announced on their Facebook account, that they won´t be able to attend DreamHack Bucharest this year, as
Clement 'Puppey' Ivanov,
Kuro 'KuroKy' Takhasomi and
Gleb 'Funnik' Lipatnikov are experiencing unfortunate health problems.

Fortunately,
Danil 'Dendi' Ishutin and
Aleksander 'XBOCT' Dashkevich will still attend the event, as they reinforce their ranks with
Ionut 'ArisE' Turtoi,
Andrei 'Zizou' Zisu from the Romanian squad
Cede Nullis as well as
Alex 'ComeWithMe' Craciunescu.

If you want to know more about the upcoming event, make sure to check out our announcement.

This article was written by
Markus Fischer, joinDOTA's Senior Writer. Vekus started to follow Dota rather late, as he joined the community in 2012. From then on he tried to get a job in Esports and found it later at joinDOTA. Reallife is mostly spend at university trying to understand physics and running. Avid wearer of Bandanas. Chemnitz, GermanyFollow him on @VekusDota.