It's been three months since we announced joinDOTA League for the first time. The first season turned out to be a huge success with over 2500 teams from all over the globe participating, making it the world's biggest Dota 2 amateur league from the get go. Now, with the first champions (almost) being crowned, and hundreds of teams being promoted to a higher division, we are ready to go into season two.



The first place in jDL Asia went to
Titan who came back to defeat
Arrow Gaming in the final after previously losing to them in the groupstage. America is waiting for the grand final between the US giants
Team Liquid and
Evil Geniuses to be played out. Meanwhile
Team Empire is about to meet either
Cloud 9 or
roX.KIS in the final for Europe.


Season 2 default dates


Due to huge events like ESL One, Dreamhack, and of course The International coming up in the next few months, the default dates will not exclusively be Sundays this season. Instead we add Thursday as the secondary joinDOTA League day, so nobody is forced to play while one of the biggest competitions of the year is running. Those are the dates you should mark in your calendar:

Playday 1: Sunday, April 27
Playday 2: Sunday, May 04
Playday 3: Thursday, May 08
Playday 4: Sunday, May 11
Playday 5: Thursday, May 15
Playday 6: Sunday, May 18
Playday 7: Sunday, May 25
Playday 8: Thursday, May 29
Playday 9: Sunday, June 01
Tiebreaks: Sunday, June 08
Playoff PD1: Thursday, June 19
Playoff PD2: Sunday, June 22
Playoff PD3: Thursday, June 26
The default times on Thursday are going to be 14 CET for Asia, 20 CET for Europe, 02 CET for America. The times on Sunday stay the same as last season (11/16/21 CET). Of course it will still be possibly for the teams to reschedule their matches to days and times that fit everyone involved.


Don't forget to sign up again


Wether you played in season one or not, you have to sign up again now. This is needed in order to get rid of inactive teams and ensure a smooth running of the new edition. After signing up, you will automatically be assigned to a group in the correct division, based on your results in the previous season.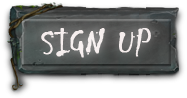 The sign-ups will close next Monday at 12:00 CET.


Find out more about joinDOTA League: