Empire,
Na'Vi, and
Alliance sit at the top of the division in the early stages of EU; the final four of Korean SL are decided;
IG leads the charge into the Chinese semi-finals; and the American division is still wide open.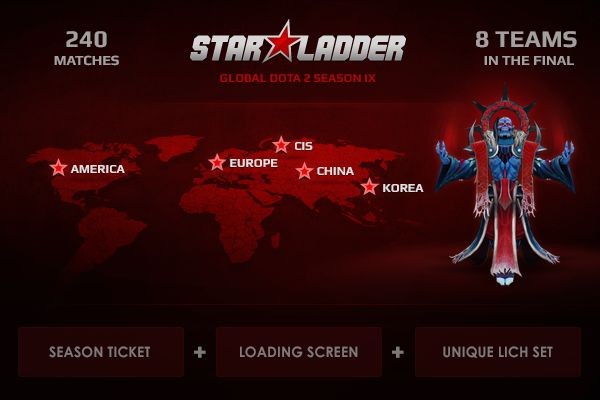 With nearly all of the favorites to attend this year's International sitting amongst the large pool of competitors (the 40-team field is the largest field in StarLadder history!) this ninth installment of StarLadder has not disappointed.

Even though the Chinese semifinal is already decided, we are just over a third of the way through the 204 regional matches. The best teams from Korea, China, Europe and America are all competing for a prize pool that already exceeds over $140,000 USD, with the top team getting 45% of that ever-growing number.

StarSeries Europe
Team Empire lead the way with 7 wins out of 8 in StarSeries Europe as expected given their remarkable form in the last few months.
Power Rangers sit at fourth but have yet to face a top-tier team so far, and the results of their next matches versus
Cloud9 and
Next may give a better insight into whether they can keep up the pace.
Next have struggled in their opening four matches despite them being against teams they should have had a shot at beating such as
VP,
Relax and
The Retry. Teams with several games in hand are
Fnatic and
Sigma, who will be expected to contest for a top four finish.

[Swap=>>>View StarSeries Europe TableView StarSeries China table