The dust settles after the first day of action for one of the biggest SEA online tournaments so far this year, the ACG SEA Invitational: Best of the Best. The tournament features 18 of the best teams from the South-East Asian region.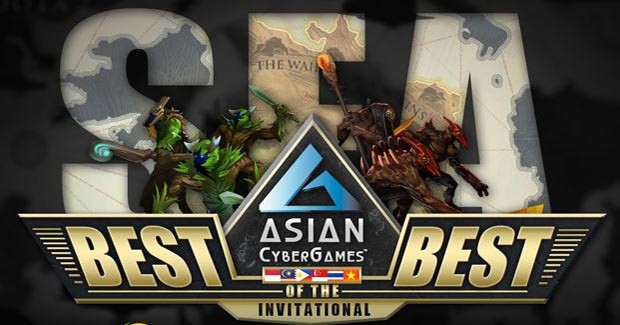 All the teams will go through a round robin group stage which is scheduled to start today and run up to March 15. First day of action saw teams battle it out in their respective groups aiming to get one of the two coveted slots to move on to the next stage of the tournament.

Activity in Group A seemed to lack compared to the other groups today as we saw
InsidiousIdol forfeiting all of their games as well as a postponement to the next week for the
Execration vs
[A]G match-up. After day 1,
Titan managed to come back after losing the first game, beating
Execration 2-1 earning them the top spot in the group so far.



MiTH.Trust scraped through a victory against
First Departure 2-1 to get the top spot in the group. FD however played with 2 stand-ins in the first 2 games.
Revival squeaks by
Spirit Gaming 2-1 to capture 3rd place.





Groups C and D which are featuring 5 teams will see 3 teams from each group leaving after the group stages are done.
RRQ were starting strong going undefeated against
iDeal and
GameTV thus earning the top spot.
Orange outclasses
GameTV 2-0 but then goes on to lose a match against
Scythe.SG 2-0. Both
Orange and
Scythe.SG are tied for second place after the first day.





The day was capped off with
Arrow coming back from a first game loss and a marginal deficit in the 3rd game to beat
Mineski 2-1. With the win,
Arrow secured first place in the group with
Mineski following closely.
Everlast goes through
Vie.Genius from Vietnam en route to 3rd place in the group.





As the group stages conclude, the top two teams in each group will move on to compete in a single elimination playoff on March 22. The final matches will be played out at March 29, where the winner will take home 2,000 of the 7,200 pricepool.


Price money distribution

1st - USD 2,000
2nd - USD 1,000
3rd - USD 500