The HyperX D2L Season 4 Finals tournament is now over.
LGD.cn grabbed the first prize after winning the Bo5 Grand Finals against
Fnatic, live in Caesar's Palace during the International Consumer Electronics Show. After almost not making it to the tournament at all because of issues in the team, it didn't seem like LGD would be able to contest the first place in the HyperX D2L Season 4 Finals. Surprisingly LGD looked very strong in the semi-finals going 2-0 against Fnatic and made their way to the upper bracket finals, where they bested
Vici Gaming and secured top 2 in the tournament.

In the Grand Finals they once again had to face Fnatic, but this time around for the first place. Because they qualified from the winner bracket, LGD started the Bo5 with a 1-0 lead and therefore only had to win two games to come out on top. Fnatic started out in a strong manner, winning the first game and making the score 1-1. But they simply couldn't accomplish more than that as LGD regrouped and won the next two encounters convincingly.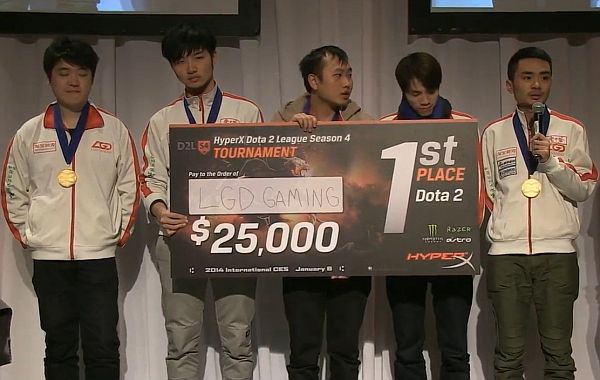 From left: DD, Yao, Rabbit, DDC, and xiao8 take their prize at the D2L 2014
Game 1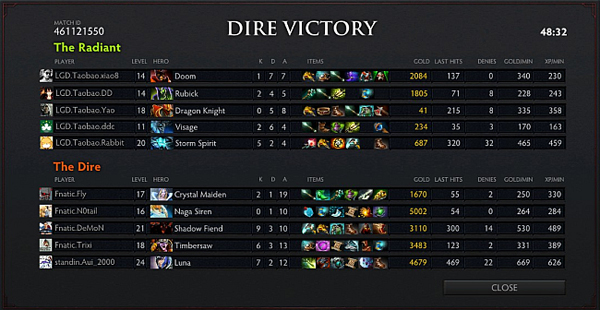 Game 2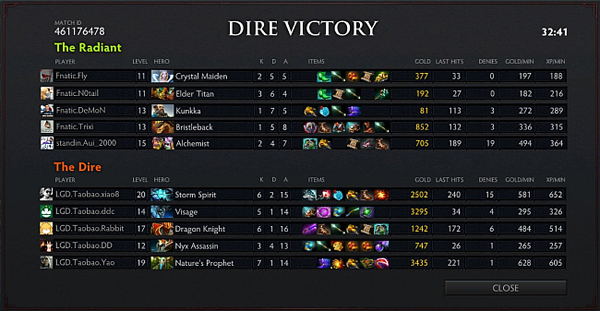 Game 3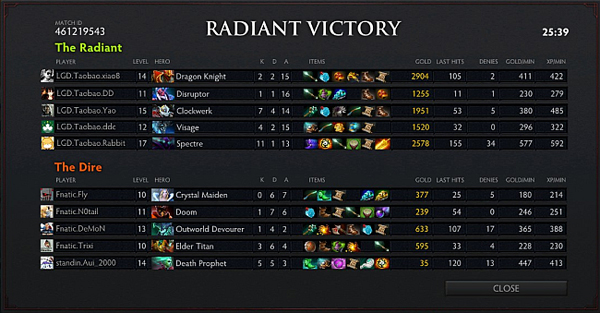 Playoff Tree




1st place ~$ 25,000 -
LGD.cn
2nd place ~$ 15,000 -
Fnatic
Remaining recaps from our D2L coverage
Alliance vs
Vici Gaming
Alliance vs
Fnatic
Vici Gaming vs
Fnatic