The last Bigpoint Battle of the year is looking become one of the toughest edition. Not only are the invitees on a very high level, but the teams coming from the qualifier are very strong as well. The first main round is set to start at 18:00 CET today, with the semifinals and grand final taking place tomorrow. The prizepool is 2,000 EUR.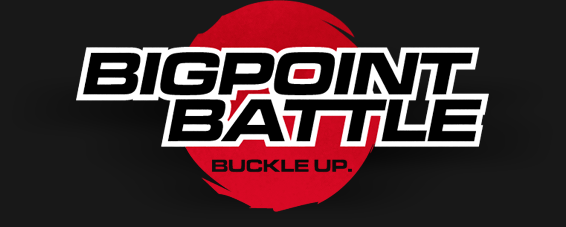 First of all we want to apologize for the technical difficulties at the beginning of the tournament. When the qualifier was supposed to start on Thursday, a bug caused multiple teams to have two matches. This forced us to completely restart the cup, which created a little chaos.

Nevertheless great teams participated in the qualifier. After several decent squads were defeated, familiar teams like
Sqreen's Squad,
hehe, and
Tempo survived. The eight winners are now entering the second part of the competition, where they face the invited clans:
Team Liquid. Other strong contendors are the two times finalist
Team Empire and the current Eizo Cup winner
roX.KIS. THey are also joined by former Bigpoint champions
Super Strong Dinosaurs and
For Sweet Revenge among others.


Saturday (21.12):18:00 - Main Round 1 Part 119:00 - Quarterfinals Part 120:30 - Main Round 1 Part 221:30 - Quarterfinals Part 2Sunday (22.12.):18:00 - Semifinal 119:15 - Semifinal 220:00 - Grand Final (bo3)
To follow the Battle more closely, join TheCapitalist on joinDOTA Red! He will stream throughout both evenings.