The EMS One has drawn to a close in Poland. Eight teams competed but it was the last minute replacement Vici Gaming that went all the way, brushing aside
Na'vi,
Alliance and
Fnatic to claim a well-deserved $12,000 and first place.
Image courtesy of ESL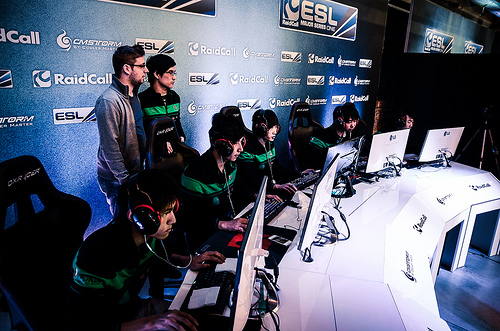 Plagued by last minute drop-outs and DDoS attacks, the EMS One pressed on through the weekend and once the playoffs got underway, EMS One came up with the goods. An extremely convincing 2-1 victory by
Fnatic over
Na'vi saw them progress to the finals to face DK's last-minute replacement
VG. The Chinese team had come out of their best-of-1 group unscathed and disposed of Alliance in ruthless fashion in the semi-finals.

The Grand Final lived up to the hype with
Fnatic easing ahead with a triumph in the first game, only to then see the Sina Cup champions VG turn the tables in the following two games to make the score 2-1 in favour of the Chinese team. It was at this point that untimely technical issues caused delays and meant excited fans were forced to wait until the early hours of the morning to see the end of the series.

When play resumed it was business as usual for VG, who took down mid and then bottom rax to seal the deal and secure first place. The results allows VG to continue their remarkable form, claiming their second championship title in a week having only won Sina Cup last weekend, as well as qualifying for D2L following victories against
iG and
DK.

Playoff match recaps
Find out how Fnatic reached the final - Fnatic [2:1] Na'vi.
Learn how VG beat Alliance in 15 minutes - Alliance [1:2] VG.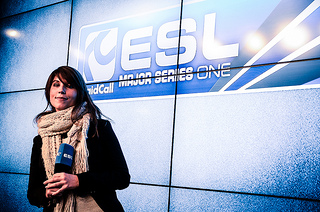 Make sure to check out ESL's gallery from the event here.

Final Standings
1.$12,000 -
Vici Gaming
2. $7,000 -
Fnatic
3. $4,000 -
Alliance
4. $4,000 -
Na'vi
5. $2,000 -
StarTale
6. $2,000 -
Sigma.int
7. $2,000 -
Team aAa
8. $2,000 -
Team One

Playoff tree