The Russian organization of
Virtus.Pro has officially announced that
Aleksey 'Solo' Berezin will no longer be a part of it's team. This will break their roster down yet again to just four players. The main reason for the decision is regarding Solo's past with match fixing and his inability to participate in several Dota 2 leagues as a result.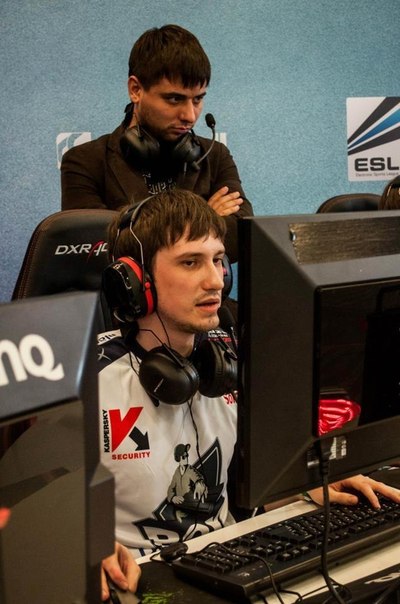 Solo at EMS One
It had only been a few weeks with Solo signed as an official player to the
Virtus.Pro
roster. However, the organization is now announcing they are releasing him due to reasons yet to be declared. Already a step ahead, several tournaments revealed that Solo has been unable to participate in many matches due to his past transgressions. This will leave Virtus.Pro trying to fight through again with just four members while trying out additional players. They will continue to participate in each tournament with the use of a stand in to fill the final spot until a new signing can once again solidify their roster.
Virtus.Pro organization has stated the following:
Unfortunately, for certain reasons Aleksey Berezin will no longer play in Virtus.Pro. We will continue playing on all of the DotA 2 leagues and tournaments, and we are currently testing a new player. Further information will be given later. We would like to thank Aleksey for being with us, and honestly are sad to move on with a different player than 'Solo'. There are no hints on who the next VP player will be. We would like to point out that, this roster-changing period keeps following VP after the ending of The International, when roster was almost completely changed. Since then team was not able to show high results.
Team Liquid
's owner
Victor
'Nazgul'
Goossens has shared his thoughts:
No sport is the same as another, but we should not treat matchfixing differently just because it is done behind a computer. Solo plays dota at a professional level and should be treated in the same way as it is in other sports. Korea has shown how terrible an influence matchfixing can have in your sport if you let it go unchecked. I'm glad VP took the concerns of fans, and organizations to heart and responded to them in such a quick manner
Yaroslav
'NS'
Kuznecov
Sergey
'God'
Bragin
Dmitriy
'LightOfHeaven'
Kupriyanov
Sergey
'ARS-ART'
Revin