The
Super Strong Dinosaurs are the latest winner of the Bigpoint Battle and therefore 1,500 EUR richer. One month after they surprised with their second place at BB8, they did the next step. SSD crushed
4Friends+Chrillee in two strong games in the final to conclude a tournament full of upsets..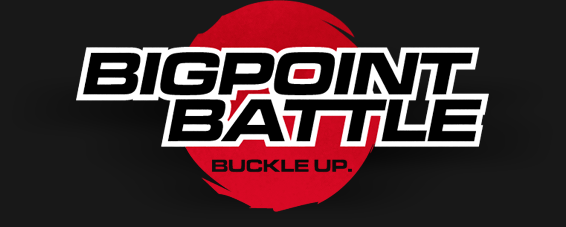 Saturday started with expected results. None of the qualified teams could beat the four invited ones in the upper half of the grid. While the underdogs from
Think Smart wasn't able surprise against
Team Empire in the quarterfinals, 4FC managed to eliminate the slightly favoured
Power Rangers.

The bottom part of the grid kicked of with a huge surprise:
Speed Gaming, two times Bigpoint Battle champion and one of the favourites to take this one, was defeated by
hehe. The celebration didn't last long for hehe though, as they were knocked out by
Oslik Gaming right afterwards. Meanwhile SSD took down
The Retry and
Stay Free. Previous to that
Take Five had to forfeit due to the lack of available players.

The next unexpected event was 4FC convincingly beating Empire in the first semifinal. The last big favourite was out of the race. The Swedes were rewarded with 500 EUR for their strong performance. The competition did not end very well for 4FC though: SSD, after beating OsG first, completely dominated the final and achieved a well deserved victory. The Dinosaurs are the Bigpoint Battle's eighth winner in its ninth edition.