Step up your gameplay as a support with Aydin 'INSaNIA' Sarkohi: Learn how to survive in deadly fights and make the most efficient plays. Note: This article is sponsored by GamerzClass. You can find iNSaNiA's class here.

Playing Dota 2 as a support can be quite tough. Death is waiting at every corner, gold is sparse, items are limited and you have a myriad of tasks to complete. Team Liquid's position 5 player Aydin 'INSaNIA' Sarkohi is here to save the day and teach you how to excel at your role. No more deaths, perfect reading of enemy movements and gaining the upper hand in giant battles – your path to controlling your enemies starts right here.


Make a crucial impact in team fights as a support


What abilities should a great support player bring to the table? Often, this role gets reduced to helping the carry through the laning stage, warding and healing. These are all game-winning elements to master that can completely elevate your performance. But the fun is not limited to these activities: players can make the mistake of underestimating the impact of a support hero during the later stage of the game. On the other hand, position 5 players are often unaware of their potential in team fights themselves – unfavourable positioning and incorrect decision-making can lead to early deaths and a dependence on core heroes as games enter their later phases.

With the right strategies, however, you will stop dying before unleashing all your skills. You can help your team throughout the entire fight, get out important heals constantly, set up game-changing disables and have control over enemies. And the best thing: you won't lose your gold and can further scale up and up – the sky's the limit!




What can you learn from iNSaNiA?


iNSaNiA counts as one of the most mechanically gifted support players and is known for his insanely potent clutch plays, especially shining in the late game. The 27-year-old started his career in Heroes of Newerth and eventually switched to Dota 2. In 2017, he joined Alliance until the entire roster was acquired by Team Liquid in 2019. The line-up made it to several Majors and participated in the The International 2019. Their most recent success was the second place in the DPC21: S2 - WEU Upper Division.

The Swedish player excels at saving heroes such as Oracle, where he can hugely influence the outcome of fights. By positioning himself behind his teammates in the safety of treelanes or the fog of war, he can play defensively while still having a major impact and saving his allies. His fast reactions and mechanical skill add to his ability to get his mates out of sticky situations.

Even though iNSaNiA traditionally plays rather squishy heroes with sacrificial farm, he is a master of making the best out of limited farm and surviving even the heaviest brawls.

There are 18 episodes waiting in total, adding up to over 4 hours of content. iNSaNiA offers in-depth tutorials about various mechanics and strategies, such as the following:




Stop dying in team fights

Get rich (in Dota, obviously) as a support

Best positioning in the late game

The best warding strategy

Advanced pulling mechanics

Overcoming bad teammates

Who is GamerzClass?


GamerzClass is a Danish company that designs gaming masterclasses. Their offer is not limited to Dota, but covers all the biggest esports titles. The goal of GamerzClass: to help gamers unleash their maximum potential and guide them to another level of gameplay.


A masterclass for every Dota position


Those who aim to further step up their skill as a support player can also benefit from various other classes. With Peter 'ppd' Dager's insight, you can learn how to strategise like a mastermind with regard to drafting and the laning stage. For position 4 specialists, a masterclass with Simon 'Handsken' Haag awaits, which focuses on map movements. Andreas 'Cr1t-' Nielsen teaches you the secrets of warding, smokes and helping your carry in lane.

Not striving to be a professional support but want to show your prowess in other positions? GamerzClass also offer classes for all other roles, including Topias 'Topson' Taavitsainen's class for midlaners or Nikolay 'Nikobaby' Nikolov's guide for carrys.
And if you're still new to the scene: two-time The International champion Johan 'BigDaddyN0tail' Sundstein features a series where he explains all the fundamentals of the game in detail.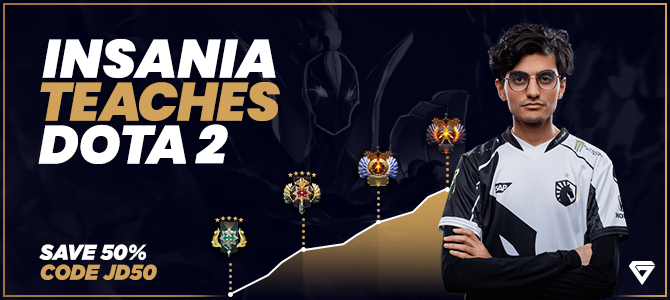 Photo credit: GamerzClass