With new content being implemented, the Dota 2 player count is on the rise again. While the game briefly was able to beat CS:GO, the overall numbers are still not too dominant. Did you already recognize this familiar feeling that's in the air? That's right, it's the thrill of anticipation for The International and the new Battle Pass which are going around. Therefore, Dota 2 is experiencing another upwards trend when it comes to the overall player count.

As Alliance CEO Jonathan 'Loda' Berg tweeted this Saturday, our beloved MOBA was on top of the list of the most played Steam games for that day, even beating CS:GO. The first place didn't last for too long and CS:GO already overtook Dota again, but it's the small victories we have to celebrate.



When taking a look at the overall playercount in Dota 2 alone, we can also see a small yet steady improvement in the number of average players across the past months. With the release of the Nemestice event and Battle Pass, more fans got active again which resulted in the so far highest peak player count this year (at over 734,000).

While the game certainly isn't dead, as many like to claim, it is also still far away from its glorious times. 2016 saw a consistent peak player count of over 1 million across all 12 months. Dota 2 then hit its all-time low in January 2020 with only 616,000 peak players but increased again quickly after. Overall, the monthly numbers this year are still lower than in 2020. It will be interesting to see how the values will change in the upcoming weeks and months with the new Battle Pass model and TI approaching.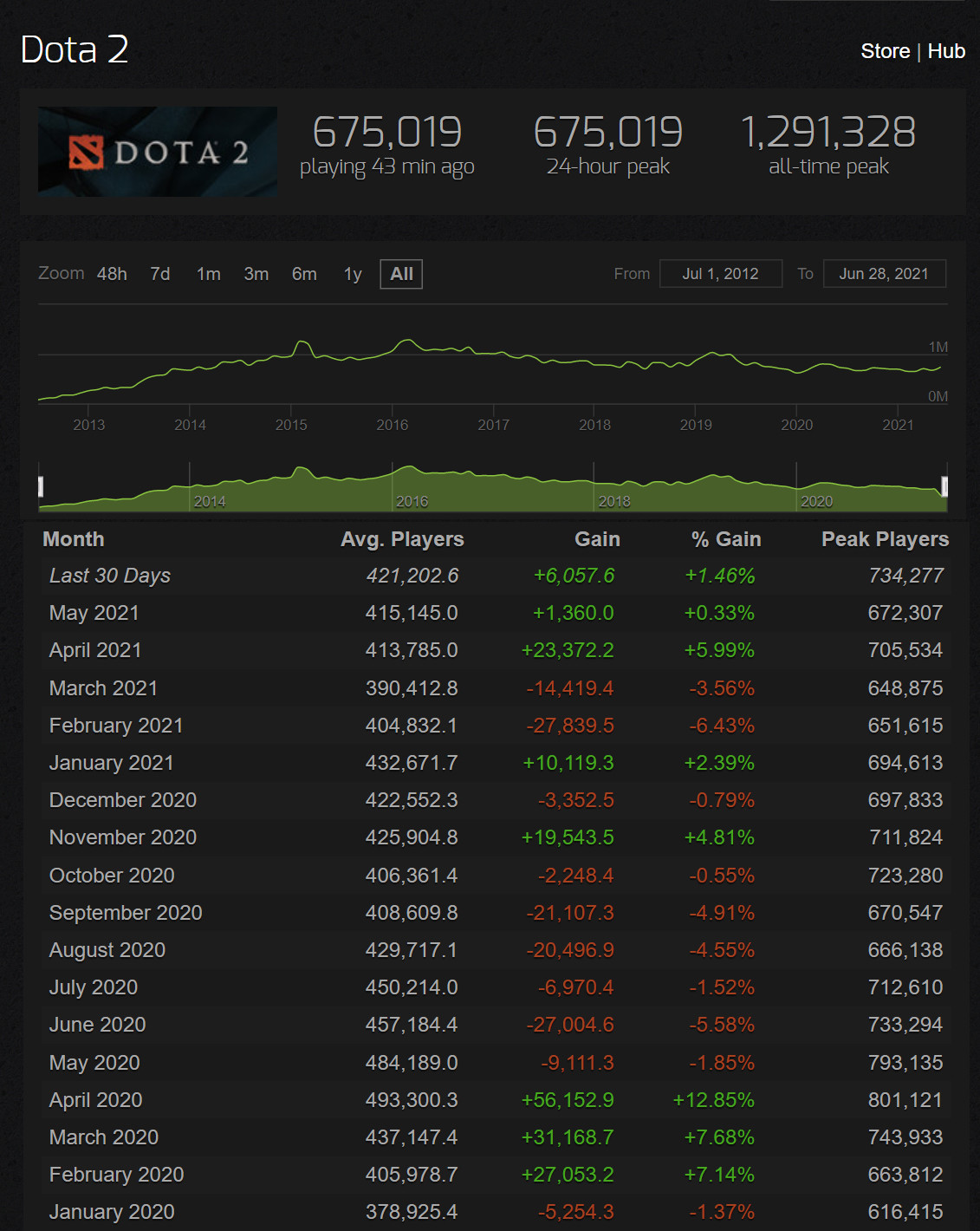 Photo credit: OrganizedChaos