The Chinese based organization of
RattleSnake has announced an entirely new name for their international squad. The squad will now be known as
Speed Gaming.int. The new identity is an effort to allow the international squad to brand themselves with a more recognizable name in the community.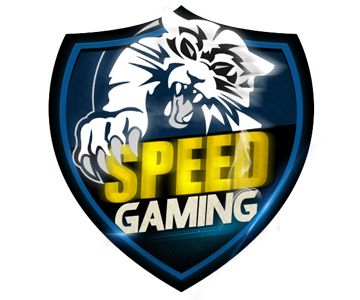 This will mark the second time that the
Kaipi squad will change their name since being acquired by the
RattleSnake organization. No player changes have been announced for either roster. The team will make their debut using the new name online on October 10th in Netolic Pro League and on LAN in their upcoming trip to Korea for OGN's Dota 2 Invitational.

Full press release:



Our organization is proud to announce a new branding for our international squad in order to establish a better identity. RattleSnake.int will henceforth be known as Speed Gaming. Esports is a highly competitive world where the names of organizations carry a sense of prestige and weight to them. It is our hope that moving forward that we can carry the name of Speed Gaming with that same sense of pride on an international level. The organization will continue operations with RattleSnake.cn as normal and all team rosters will remain unchanged.


SpeedGaming.int Roster:
Jacky 'EternaLEnVy' Mao (Captain)

Pittner 'bOne7' Armand

Wehsing 'SingSing' Yuen

Johan 'pieliedie' Åström

Kurtis 'Aui_2000' Ling

UPDATE: After the conclusion of ACE, the entire RattleSnake organization will be formally rebranding itself.
RattleSnake.cn will make a transition into
Speed Gaming.cn. This will provide the international squad time to establish themselves as an individual name prior to both teams uniting again under the same banner.


SpeedGaming.cn
Yinqi Luo Luo (Captain)

Peng 'Icy' Wang

Li 'SagM' Guo

Mingji '121' Kang

Songda 'JoHnNy' Li