In a shocking move,
Orange's remaining four players have all left the Malaysian organization despite their great run at The International 2013. This leaves Orange without a Dota team to call their own. The Malaysian quad will be moving to greener pastures under the tentatively named Team T* as indicated from the press release.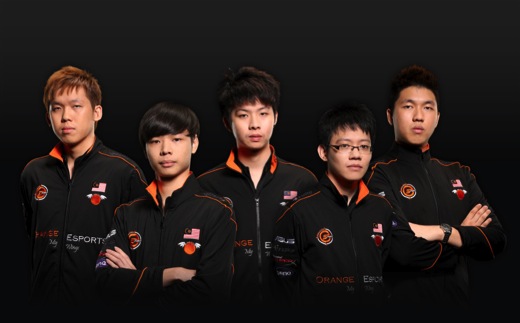 No longer wearing the black and orange



Ever since the departure of
Yee Fung 'Mushi' Chai from Orange, fans have been speculating on the fate of the team for quite some time now. Some expected the players to stay on in Orange and bring in a suitable replacement while others expected some players to move to other teams. Not many would have expected them to leave the team outright.

According to the press release from Orange, the new organization is offering twice as much as Orange but no figure has been released. Orange also indicated that they will be rebuidling the team from scratch now that they are missing a Dota team.

Currently Orange has two other teams in Counter-Strike: Global Offensive and Heroes of Newerth who are both top contenders in the South East Asia scene.

A fun fact for everyone,
Joel 'XtiNcT' Chan Zhan Leong has been on Orange since the very start, making him the player with the longest history with the team followed by Mushi and
Litt Bin 'Winter' Chan.