At the end of The International 2013, many thought that
TongFu, the best placing Chinese team would stay mainly intact with little to no roster changges. But that was not meant to be as TongFu announced
Zhi Hao 'Hao' Chen being traded for
Yao 'Zhou' Chen a while back. Today they announced that both
Yang 'KingJ' Zhou and
Jiao 'Banana' Wang will be leaving the team as well.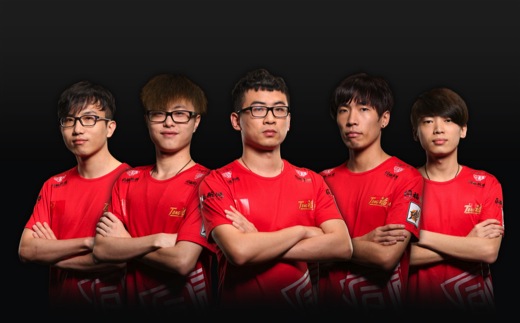 Only Sansheng (far left) and Mu (far right) remain in the original TongFu



KingJ is heading to RisingStars while Banana's new home is in Invictus Gaming. In their place, former Vici-Gaming players ZSMJ and XTT will finish off TongFu's player roster. As fans can tell, iG is currently a six player team with Banana's addition with
Hock Chuan 'ChuaN' being the odd man out as he was not seen playing for iG in their match today against
ogurayui in the Sina Cup.

TongFu's new line up will debut tomorrow in their Sina Cup match against New Element.


Invictus Gaming current roster:
Fei Chi 'Ferrari_430' Luo

Jiang 'YYF' Cen

Hong Da 'Faith' Zeng

Zhi Hao 'Hao' Chen

Jiao 'Banana' Wang

Hock Chuan 'ChuaN' Wong


TongFu current roster:
Pan 'Mu' Zhang

Zhao Hui 'Sansheng' Wang

Yao 'Zhou' Chen

Jian 'ZSMJ' Gong

Xun Tao 'XTT' Xu


RisingStars current roster:
Peng 'Super' Su

Si Long 'XDD' Liu

Jia Jun 'Sylar' Liu

Yang 'KingJ' Zhou