LGD-Gaming has officially announced the player that will be replacing
Liu 'Sylar' Jiajun on the team.
RisingStars' rising carry player (pun intended),
Zhang 'xiaotuji' Wang, will be joining LGD. At the same time Sylar will be joining RisingStars, effectively a player swap between the two teams. A similar player swapped happened recently with iG and TongFu when
Yao 'Zhou' Chen and
Zhi Hao 'Hao' Chen swapped teams.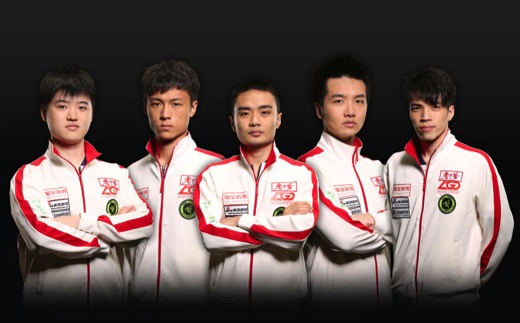 Sylar (second from left) will be replaced by Xiaotuji



Both Sylar and Xiaotuji share similar history in the sense that they are both relatively new the the scene when they were signed on LGD. Sylar was originally part of the original World Elite Team formed by the legendary
Wu '2009' Sheng. Seeing his potential, Sylar was brought onto LGD during the team's reformation by
Ning 'Xiao8' Zhang. Now Director 8 makes the same gamble with Xiaotuji, time will tell if it pays off like Sylar.

Statement from LGD regarding their new pickup




We would like to thank Sylar for helping us achieve success since his arrival to the team in 2011. We are very happy to have had a player like him represent our club. We also would like to thank RisingStars for making this transfer possible. Last and not least, welcome xiaotuji to your new home.

Today, we are pleased to announce the arrival of Wang "xiaotuji" Zhang in our team. xiaotuji is a young but talented player formerly of RisingStars. He will replace our former carry player, Liu 'Sylar' Jiajun who is now a RisingStars player.




Peng 'Super' Su

Xun Tao 'XTT' Xu

Si Long 'XDD' Liu

Liu 'Sylar' Jiajun




Ning 'Xiao8' Zhang

Zheng Zheng 'Yao' Yao

Bin 'dd' Xie

Fat Meng 'ddc' Leong

Zhang 'xiaotuji' Wang