Alex. 'ComeWithMe' Craciunescu has just confirmed earlier on his Twitch.tv chat while streaming that he has been booted from
Kaipi's roster and will now be a free agent. The reason given by ComeWithMe regarding his removal from is that team captain
Johan 'pieliedie' Åström and
Jacky 'EternalEnvy' Mao both felt like the team can achieve a better team atmosphere without him.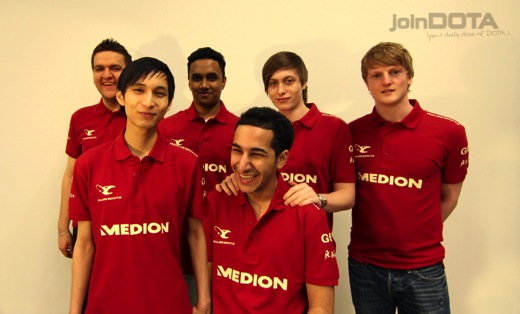 ComeWithMe second from the right with the old mousesports team



ComeWithMe has had a history of speaking his mind before thinking of the consequences at times causing internal issues with the teams that he has joined so far. Nevertheless, he has been one of Kaipi's key players, bringing them numerous victory including a guaranteed top 3 finish at The Defense #4 before he got the boot.


Wehsing 'SingSing' Yuen has been seen playing for Kaipi in ComeWithMe's place in recent games but it is still uncertain whether he will be a permanent member of the team or is acting as a stand in until Kaipi finds a suitable replacement.

Kaipi will be going up against
Na'Vi in the grand finals of The Defense #4 later tonight at 20:00 CEST.