After announcing the departure of
Aleksey 'Solo' Berezin last week,
RoX.KiS have now announced their replacement,
Maxim 'TpoH' Vernikov, one of their occasional stand-ins during recent troubled times. This means that
Artem 'Sharfik' Marzavin will also no longer be seen playing as stand-in for the Russian squad.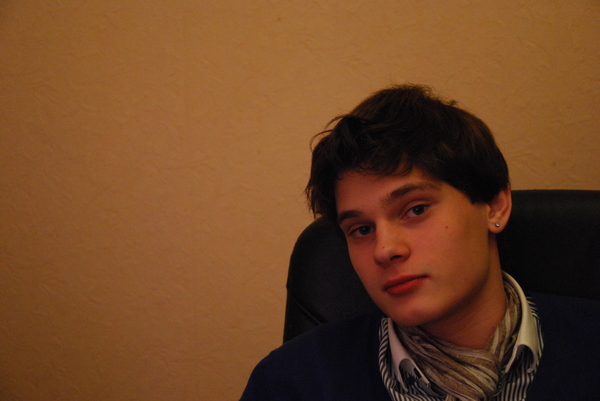 TpoH is the new fifth of RoX.KiS
Picture courtesy of GoodGame.ru



While RoX.KiS continues to struggle to regain their form with a new player, the management chose TpoH (pronounced Tron) as their new player because he fits well into the team in terms of personality and communication, as well as showing capacity for being a flexible player. This decision is in line with the RoX.KiS managements previous actions and their stated purpose of building a team which can stick together for a longer period of time.

Since Solo left the team, StarLadder has also made known their final decision regarding the match fixing scandal, choosing to ban Solo for one year from all StarLadder competitions, which are a main focus for CIS teams and has been well known for giving young talented roster a shot at proving themselves. The following statement was issued by StarLadder's Dota 2 community manager,
Andrew 'x3m4eg' Grigoriev:



This decision was not simple and unanimous for us. On the one hand, we understand that this is a team sport, and the responsibility should be borne by the whole team. On the other hand, the fact of this precedent is fairly new to the industry. We have decided in favour of lenience for the team RoX.KIS, after the team recognized the guilt of one of their players. In general, all of the staff of this project are working to minimize such incidents. For example, in Point Blank there was also a situation where a team deliberately lost a match (more pb.starladder.tv/news/3437 ), and the team has also pleaded guilty (details link http://pb.starladder.tv/news/3471 ). We promote fair play!

Regarding the addition of the new player to the team, manager
Dennis 'PODOX' Pestretzoff issued the following statement:



Hello. The fifth player on our team will be Maxim 'TpoH' Vernikov. Not so long ago, we started inviting him to stand-in for official matches. TpoH has proven to be an exceptionally good fit regarding all parameters important for us. Welcome to RoX.KIS.DotA 2!

Statement by
Maxim 'TpoH' Vernikov:



Hello everyone. I would like to thank the RoX.KIS organization for the opportunity to prove myself on the professional stage. I will try to show my best side, so that the nobody will be dissapointed with the choice.


RoX.KiS roster
Stanislav 'BzzIsPerfect' Glushan

Andrey 'Dread' Golubev

Ivan 'VANSKOR' Skorokhod

Vladimir 'yol' Basov

Maxim 'TpoH' Vernikov