Who are the best Dota 2 players from Southeast Asia? Daryl Koh 'iceiceice' Pei Xiang gave his answer by creating a tier list on his stream. Playing a competitive game is all about being the best. Dota 2 icon and Evil Geniuses offlaner Daryl Koh 'iceiceice' Pei Xiang created a tier list where he ranked Southeast Asian pro players on his stream last Monday, 8 March.

The 30-years old separated the list into the five positions and assigned each player to a skill tier. The list only included SEA players who participated at The International or in a Major, and those who are currently in a pro team. He also did not rank SEA players who are currently not competing in the region itself, leaving out Abed 'Abed' Yusop for example.

After two hours of ranking and banter, the tier lists were finally complete. Among the S-A-D-G-E tiers, Djardel 'DJ' Mampusti was the only player he created a special top level for and put him into SS-tier.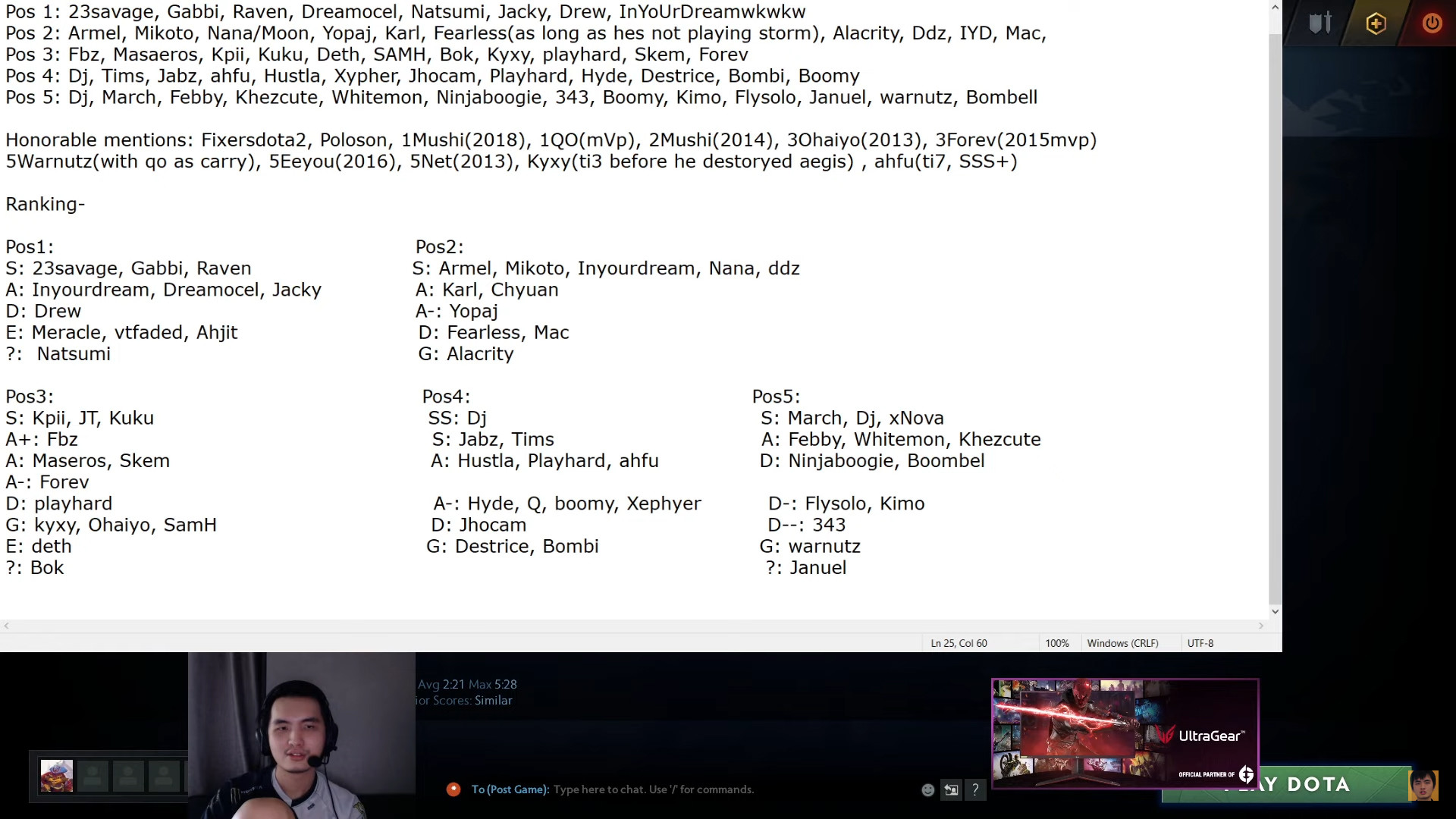 Photo credit: iceiceice



The offlaner did not include himself in this list, but we at jD would put him in S-tier when talking about skill and achievements. In regards to his charisma in interviews, we would probably put him into a separate god-tier.

Overall, the community widely seems to approve iceiceice's choices and reasoning. If you want to get more insight and listen to his explanations, check out his VOD below.




Which SEA players would you put into S-tier?
Photo credit: DreamHack Adela Sznajder