After a disastrous development of their player count, Valve have reevaluated the game's economy and decided to stop further development. Both Artifact versions and all cards are now available for free. Valve will no longer work on further development of their card game Artifact 2.0 beta, as the company announced on Thursday, 4 March. Reason for the development stop is the decline of player numbers, which could not be fixed despite a reboot.



As a consequence, Valve now offers both game versions for free – Artifact Classic and Artifact 2.0 Beta, which was renamed to Artifact Foundry. Additionally, all players receive every available Classic card for free. Both editions remain playable, but there will be no further gameplay updates.

Those players who bought the game or invested money in cards earn Collector's Edition packs which remain marketable. You can find more information on the official statement from Valve.


A disaster from reveal on


Artifact is a digital collectible card game which was released in November 2018. While fans were excited at first, the player base completely broke down quickly. In less than two months, the player count declined over 95%. The collapse came due to a range of reasons, from an oversaturation of the card collector game market to criticism about the monetization model and difficulty. Unlike competitor titles, Artifact was also not free to play.

Even upon the reveal at The International 2017 fans were disappointed, as they felt Valve neglected other franchises but released a card game instead. Following the heavy decline and criticism, Valve reworked the game and released Artifact 2.0, removing card purchases. However, the change of the monetization system was not enough to get players interested again.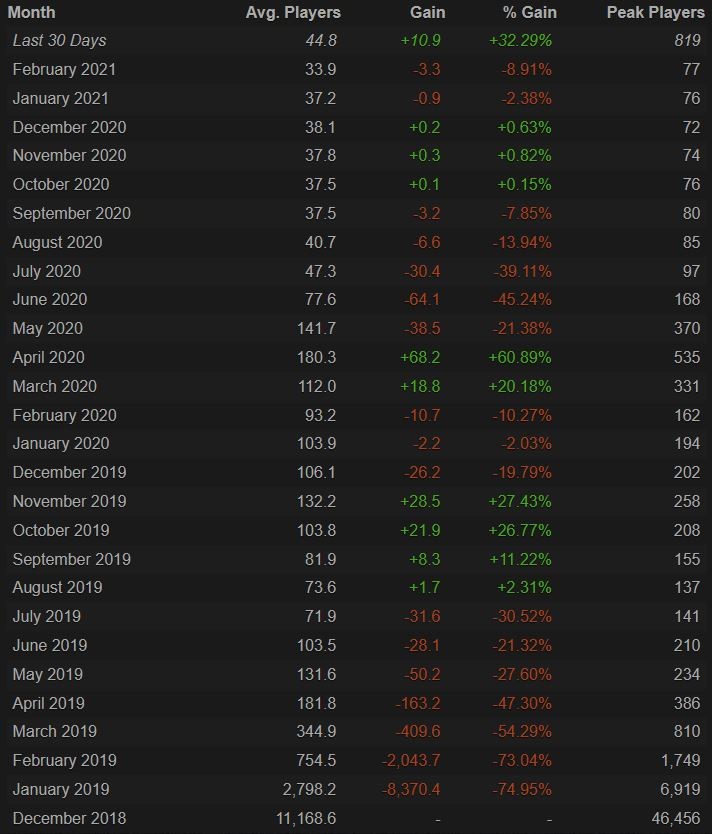 Photo credit: steamcharts
Photo credit: Valve