When did you start playing Dota 2? Wait, what? Then you missed some of the best memes! No worries, we present you some of the old-school jokes and running-gags from the scene.
13 Mana Boy


Ancient legends say there used to be a time when Clement 'Puppey' Ivanov was streaming his shenanigans. The most glorious relic from these aeons is the 13 Mana Boy clip. Puppey completely outplayed the enemy Juggernaut in the midlane, denying all farm. The Estonian commentated his plays in a fake Russian accent, leading to "I know you have no Spin, you 13 Mana Boy" and "You make best situation out of no situation".






3154


Jacky 'EternaLEnVy' Mao is one of the kings of memes in Dota 2 – and also a special agent. In 2016, he was part of Team Secret who competed in the EPICENTER: Moscow. Secret faced Newbee in the group stage and managed to get a Roshan kill, with Envy picking up the Aegis. Newbee player kaka noted the time of when the Aegis will expire (3154) but accidentally typed it in the 'all chat'.

Then at 31 minutes into the game, Secret unsuccessfully tried to push highground as 5, ending with 4 deaths on their side. Due to EE's Chinese ancestry, the meme of secret Agent EE blossomed as kaka was sneakily trying to communicate with him so Secret would throw the game at 31 minutes.






Kuroky was right, Arteezy was left


A list about memes can never be complete without Artour 'Arteezy' Babaev. In 2015, RTZ and Kuro S. 'KuroKy' Takhasomi were part of Team Secret.

When the team disbanded after underperforming at TI5, rumour had it that a feud between Kuro and RTZ was the reason for the drift. The community started discussing which player was in the right, and who was wrong (in other words, left). After tournaments, especially after TI, fans would then repeat the meme depending on which ex-Secret member achieved a better result.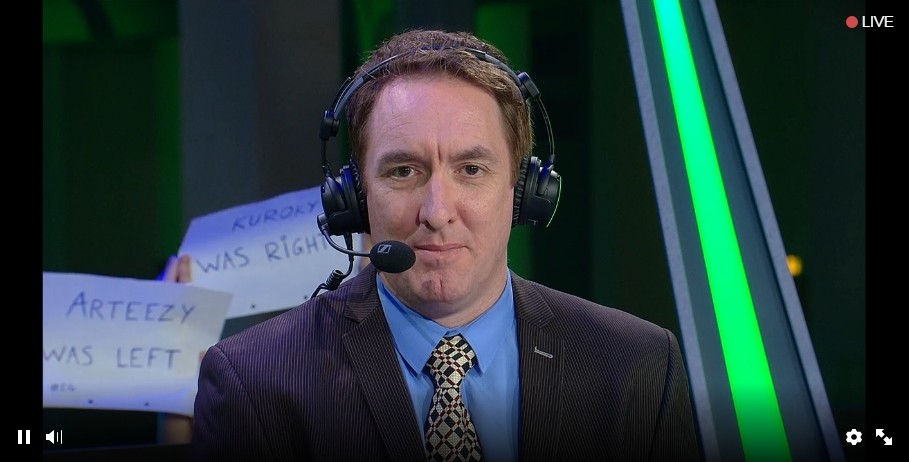 Kotol Giff me Mana


If you ever had a teammate playing Keeper of the Light in a pub, you might have encountered a weird "KOTOL GIFF ME MANA" joke. This originates from a video by YouTuber HattonGames from 2013. The Witch Doctor player kept asking his lane partner for Mana with a Russian accent, whereas the Kotl trolled him as a response.






Nice Weather


Where there is sunny nice weather, there is the need to throw shade. Omar 'w33haa' Aliwi used to be a Secret member as well, until he was kicked out in 2016. The decision was a surprise to many, as he won the The Shanghai Major shortly before.

w33 formed a new team with some other free agents, called Digital Chaos*. In the first tournament that he encountered his ex-team, DC advanced to the Upper Bracket while Secret's new roster had a bad run and landed in the Lower Bracket. After Secret lost their last group stage game, w33 posted a shady yet entertaining tweet that simply stated, "such nice weather over here".



Photo credit: Beyond the Summit / Twitter Puppey