Sign-up
In order to sign up, you need to be logged in on www.joindota.com and have your Steam ID entered as
Dota 2 game account
. Once you've done that, head over to the cup pages.
Auto Chess Cup #4
Cup Start: 2019-03-18 13:00 CET
Sign up here
Auto Chess Cup #5
Cup Start: 2019-03-18 14:00 CET
Sign up here
Auto Chess Cup #6
Cup Start: 2019-03-18 19:00 CET
Sign up here
Auto Chess Cup #7
Cup Start: 2019-03-18 20:00 CET
Sign up here
Here you can sign up for each cup individually. You can sign up for all 3 cups, but you can only participate in 2 of them in the end. 30 minutes before the start of each cup, a check in starts. During this check in you need to confirm your participation. The first 64 participants to do so finally make it to the cup. If you haven't made it to the first one, just give it another try one hour later!
Schedule
The joinDOTA Auto Chess Cups will follow a fix schedule, and the matches will be played immediately after each other.
Hosting a game
The participant who is shown first in the participant list of his group has to host the lobby. If the lobby isn't hosted 10 minutes after the official match time, any other participant must do it. The host must enter the lobby information (password and the optional description) in the hosting tool on the match page.
Start Dota 2 and go to the Dota Auto Chess hub. There you will see the "Create Custom Lobby" button.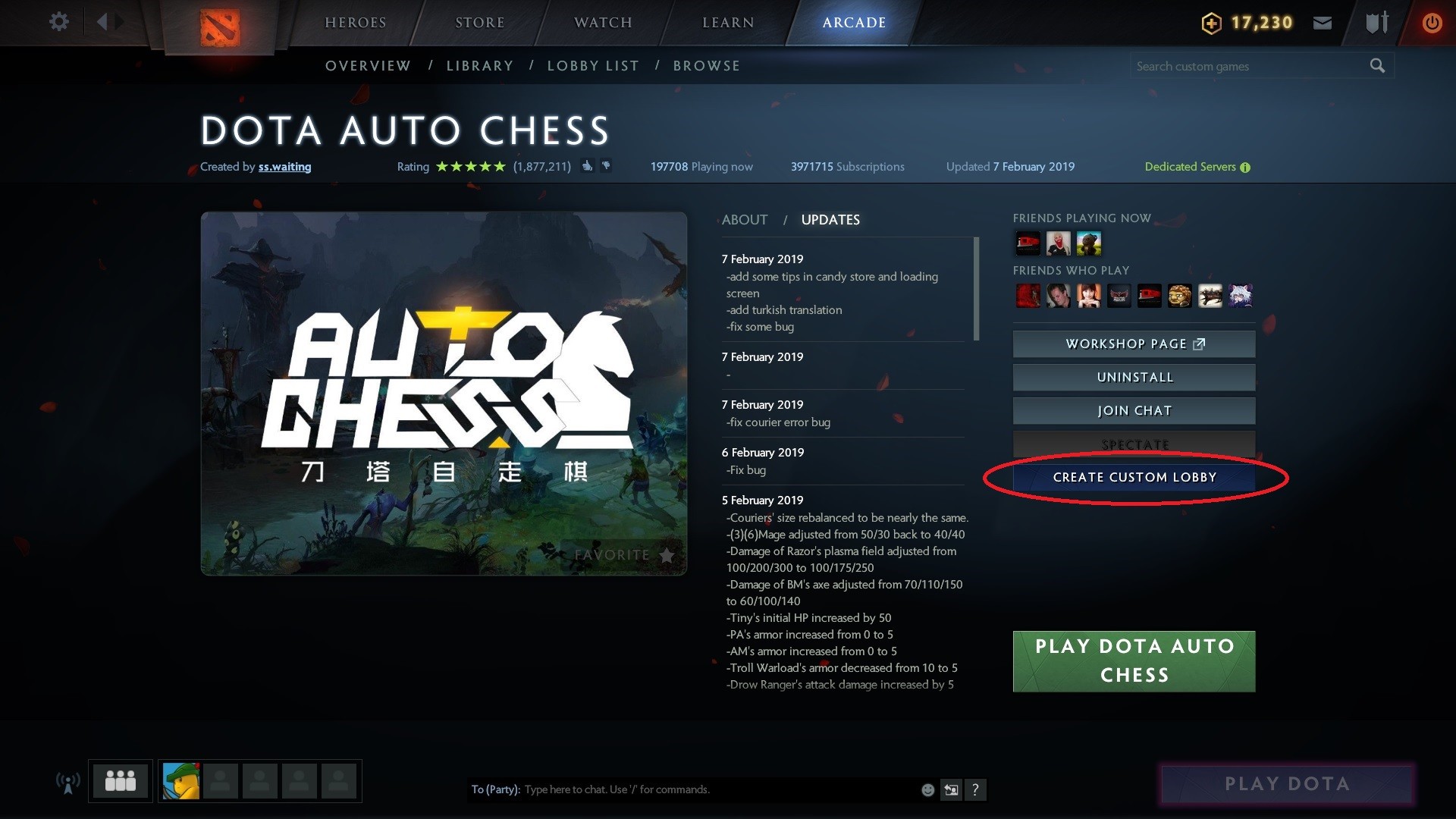 Hit that and all you need to do now is to enter a password, then create the lobby. Afterwards you need to post this password in the hosting tool on the website. Additionally you can add the optional description - but this is not required.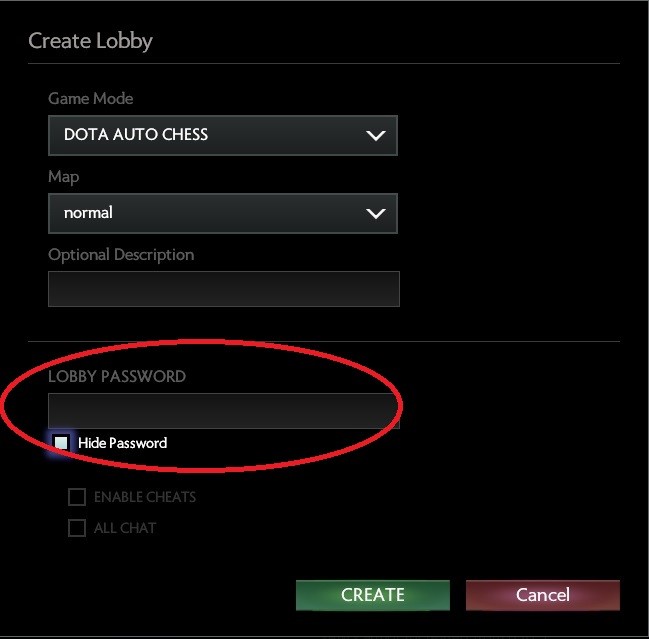 Joining a game
To join a game, simply go to Arcade -> Lobby List.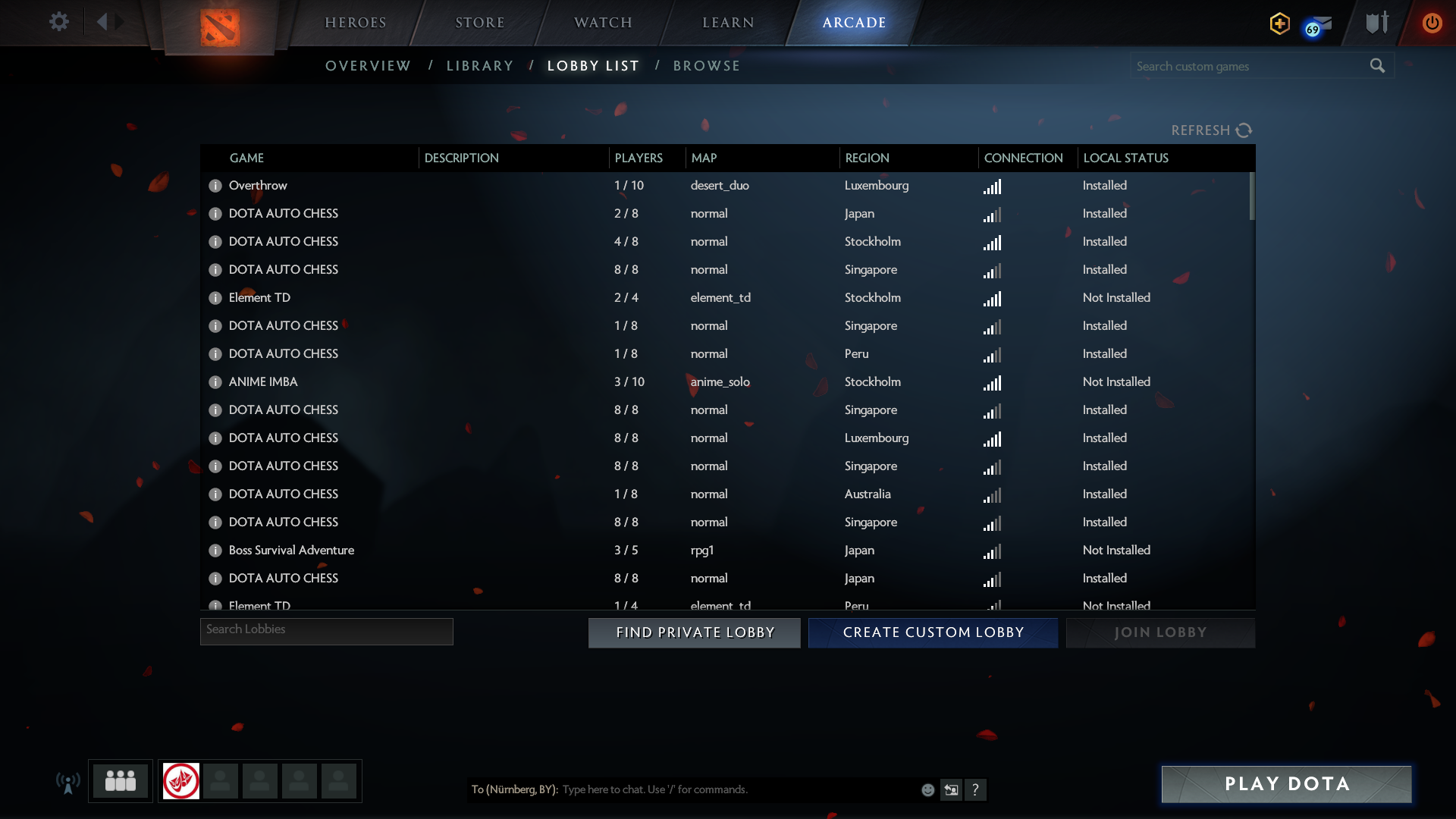 Click on "Find Private Lobby" and then search for the password, which will be provided by one of the other players on the match page. The lobby list will be filtered, so you can find your match. Once you've joined, quickly compare the ingame names with the user names on our website to see if you're really in the right game.
Score reporting
The score can only be reported and confirmed by an admin. After the match you will see a scoreboard.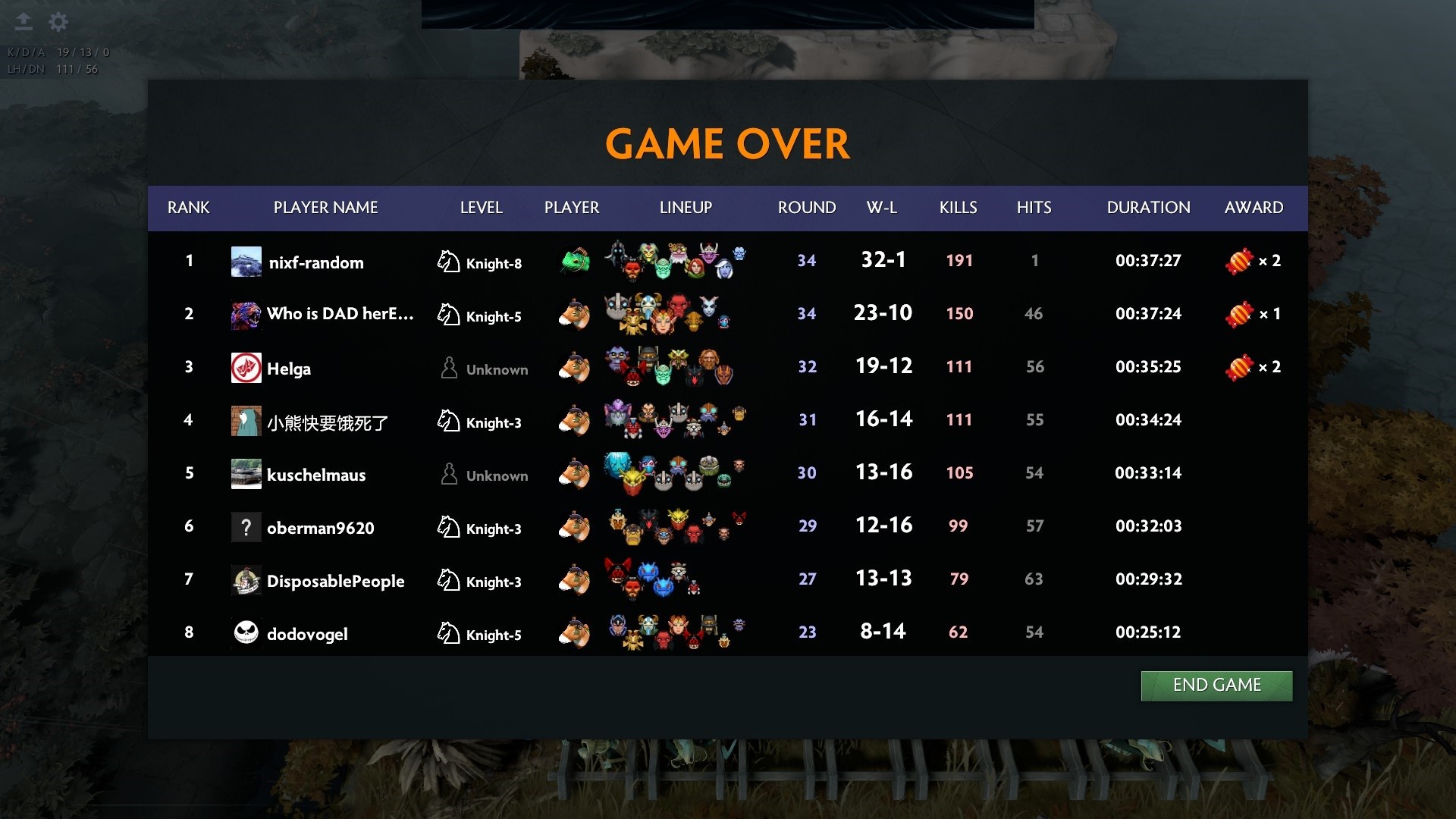 The winner of the game must take a screenshot of that, upload it to the match page and then write a
support ticket
to inform the admin that the game has been finished. If everything is okay, the admin will report the result.
Getting help
If at any point you are unsure about the process or have appeals or complaints to make, please contact the
support team
. To help with this process please make sure all communication between you and your opponents was in English and ideally on the match page itself.