This Saturday, the ESL One Los Angeles 2020 Online kicks off with its first matches! The LAN event has been transformed into six regional leagues being played out online until April 19. With its new system and teams temporarily reshuffling their players, the event comes with several interesting storylines.
ADVERTISING:
The new format for the ESL One includes six regional leagues with a round-robin best-of-three stage, peaking into a best-of-five Grand Final. These changes entail that all teams from each region have to battle each other through a longer period of time. All regions start on March 28, except for EU & CIS who will have their opening matches on April 4th. Let's take a look at which storylines you should keep an eye on.
New temporary roster changes
Since in some teams, players' residences are spread among the globe, they cannot play in their usual constellation from home due to high pings and bad connections. The teams adjusted their rosters accordingly and enter the ESL One with new temporary line-ups.
For example,
Ninjas in Pyjamas
revealed their stand-ins on Thursday. Rising star Rodrigo '
Lelis
' Santos is not able to play from South America and gets replaced by Roman '
RAMZEs
' Kushnarev.
Saahil '
Universe
' Arora cannot join his team either and gets replaced by Milan '
MiLAN
' Kozomara.
Since several teams are entering the ESL with roster changes, there is room for many changes in playstyle, team dynamic or strategies.
Can Thunder Predator finally be stopped?
The Peruvian team
Thunder Predator
have been dominating the South American scene lately and shown no sign of stopping. The team crushed the SA qualifiers and only lost a single map – while winning eleven matches.
TP's success story continued at the recent
WeSave! Charity Play SA
. By defeating both
NoPing Esports
and
beastcoast
without losing a single match, they claimed the WeSave! SA champion title.
However, while the WeSave! event was played under more relaxed circumstances, it is now up to see whether TP can hold their ground again or if their winning spree can finally be broken.
Fnatic are on the rise
Southeast Asian team
Fnatic
shares a similar story in the past few weeks. The team conquered the SEA Qualifiers for the ESL One and then proceeded their victory run at the
DOTA Summit 12
. By even defeating top teams such as
Evil Geniuses
, Fnatic are currently at a high.
Their dominance is however not unthreatened:
Geek Fam
was even stronger at the Qualifiers. While Fnatic dropped two maps, Geek Fam finished with only a single loss – a 1-1 against Fnatic in the group stage.
Which is the strongest EU team?
Players, casters, the community: everyone was upset about the lack of slots for European teams at DPC events. The region is stacked with world-class teams and there hasn't been the chance for a fair fight on the big stage between all of them.
The unsatisfying slot distribution has been solved now. All of the strongest EU teams will play at the ESL One. The league is the first possibility to truly determine the currently best European team since they all have to face each other in the tournament. Due to the above mentioned temporary roster changes, it is not the ultimate test, but it can still give fans and experts an insightful overview regarding their strength.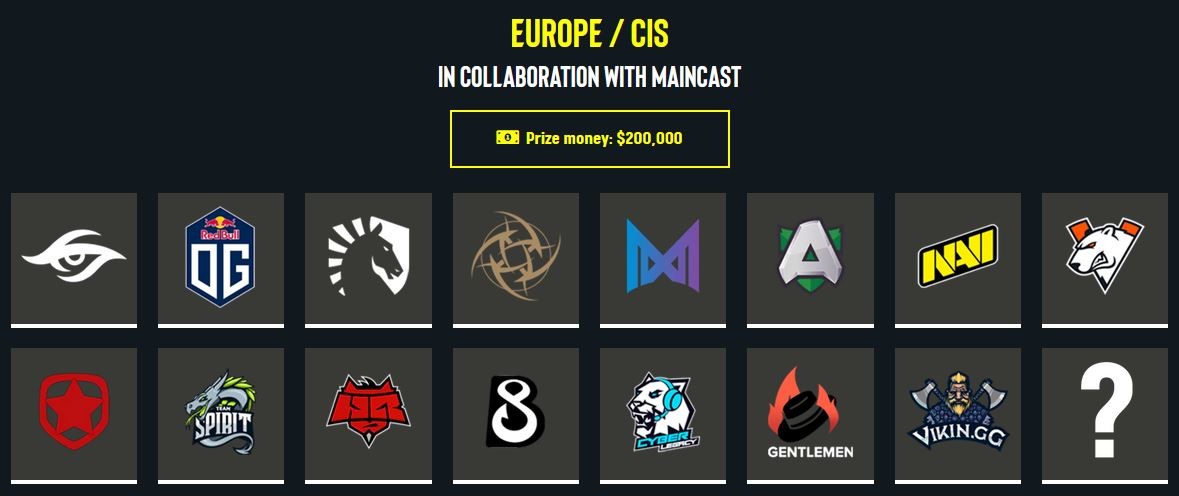 Image source: ESL
You can find more information about the ESL One Los Angeles
here
.
What matchup are you most excited for?
Photo credit: Beyond the Summit