WePlay! and Nigma- name a more iconic duo. After winning both the WePlay! Bukovel Minor 2020 and the WePlay! Dota2 Tug of War: Mad Moon, Nigma continue their WePlay! winning spree at the WeSave! Charity Play by outplaying Team Secret
ADVERTISING:
Europe: Team Secret versus Nigma
Game one: Miracle-'s insane Riki carry and the next level strategy
Team Secret
might be considered to be one of the world's strongest teams that cannot be defeated, but that doesn't apply to Nigma. Kuro S. '
KuroKy
' Takhasomi's squad once again prevails over his former team and takes the series 2-0 – in a quite adventurous manner.
Game one has been a pure death zone for all players. A total of 71 kills occured in total occured in 52 minutes, with 37 going to Nigma and 34 to Secret. This means that on average, someone died every 43 seconds.
Amer '
Miracle-
' Al-Barkawi had an outstanding performance on Riki and he alone was the cause of most of Secret's deaths: He ended the match with a 18/3/15 score line .
But despite Secret initially having way more casualties, they constantly kept the networth advantage.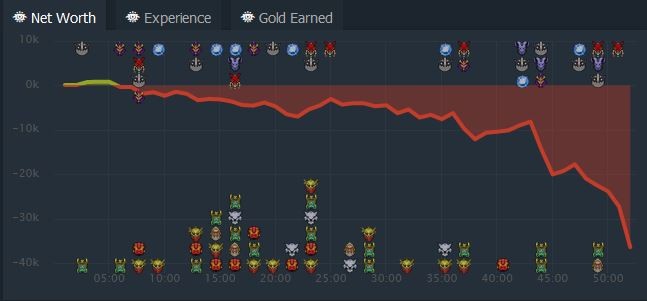 Source: Dotabuff
This peaked in Secret leading with over 36k and pushing Nigma's base to finally end the game. But instead of taking a fight, Nigma pulled out their pocket strat. With Maroun '
Gh
' Merhej's IO, they simply relocated to Secret's base and take the Ancient.
Game two: Nature's Prophet carry takes the second victory
The second match was less crazy, but all the more convincing from Nigma. They seemed to have broken Secret and dominated them throughout 28 minutes.
Miracle went for an unconventional Nature's Prophet pick whereas Ivan '
MinD_ContRoL
' Borislavov had the most kills on his 11/4/8 Necrophos.
With a constant lead peaking in nearly 19k networth advantage, Nigma initiated their final base push. Clement '
Puppey
' Ivanov quickly had enough and called gg after being killed.
Nigma has to face
Team Liquid
in the EU finals on Wednesday. The winner of this series advances to the special CIS vs. EU finals.
China: EHOME versus Vici Gaming
Game one: It's a Black Hole!
Vici Gaming
were not playing around in their series against
EHOME
. With two quick matches, they crushed EHOME 2-0 and left them no chance.
In game one, Zeng '
Ori
' Jiaoyang had a strong performance on Medusa (10/1/7) even without the classical Divine Rapier at hand. His only death was caused by a flawless Black Hole.
Zhang '
Faith Bian
' Ruida delivered the highlight of the match on Enigma. He patiently waited for the right opportunity for his Black Hole during Vici's push and landed his ulti perfectly. But despite EHOME killing Medusa and three other heroes, it was not enough to win the game. Vici lead the series 1-0 after 26 minutes.
Game two: Another stomp seals the fate
Vici made sure to ban Enigma before EHOME had the chance to thwart their plans again. Their strategy worked out again and Vici took the series 2-0 after 25 minutes.
Ori once again had the highest KDA, this time on Troll Warlord (9/1/6). He was closely followed by his offlaner Zhou '
Yang
' Haiyang. Similar to Sam '
Bulba
' Sosale's Dark Seer earlier, he proved that the hero can be one of the deadliest on the field and finished the match with a 7/3/20 score line.
EHOME end their cruise at the Charity Play, while Vici will have to face
PSG.LGD
in the CN finals on Wednesday.
Photo credit: WePlay! Esports