Former Dota 1 legend Mark 'markchampi' Champi passed away earlier this week.
ADVERTISING:
TNC Events informed their fans about Champi's death on Sunday and was followed by an article to his honor by AFK Gaming. The cause of his death is not been made public. Champi died at the young age of 26 years.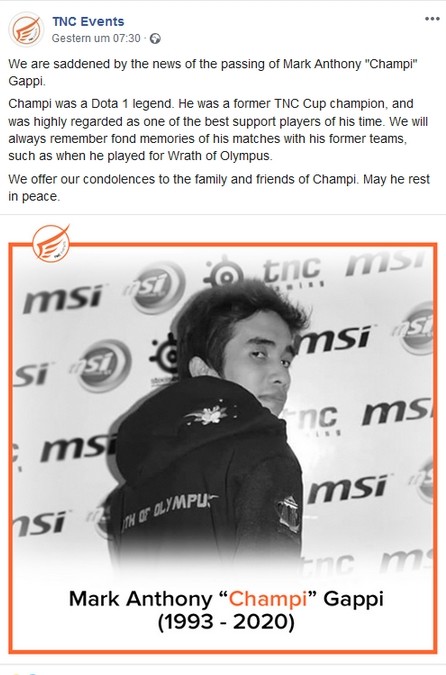 The support player was part of the Dota scene since its early days and made himself a name in several teams, most notably with Wrath of Olympus. Champi lived up to his nickname and was a true champion: With his skill, he managed to win the TNC Cup and was voted support of the year 2013 by Mineski.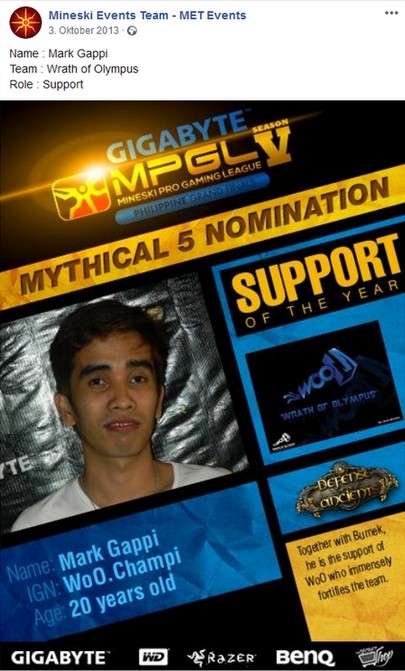 Our condolences go out to his friends and family. We wish you strength during these dark times and that Champi may rest in peace.
Source: TNC Events Facebook, AFK GamingPhoto credit: TNC Events Facebook