The fourth installment of the Bigpoint Battle kicks off it's qualifiers today with the first round of games starting up at 18:15 CEST. Check-in for teams starts at 17:00 CEST as usual, so make sure to have your teams signed up and ready to go, as there are still a few places left in the open qualifier.

Meanwhile, we're also ready to announce six of the eight directly invited teams to the 2,000€ tournament, with the remaining two teams to be confirmed over the following two days.
ADVERTISING: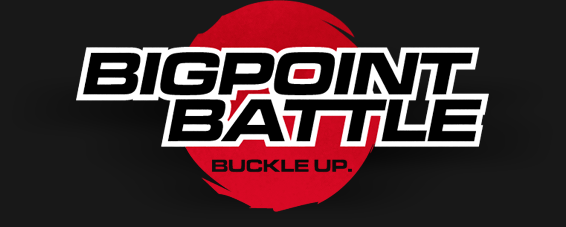 The Schedule
Tuesday (07.05.):
18:15 - Qualifier Round 1 (Top 256) - bo119:30 - Qualifier Round 2 (Top 128) - bo120:45 - Qualifier Round 3 (Top 64) - bo1
Wednesday (08.05.):
18:00 - Qualifier Round 4 (Top 32) - bo321:00 - Qualifier Round 5 (Top 16) - bo3
Thursday (09.05.):
18:00 - Main Round 1 - bo321:00 - Quarterfinals - bo3
Friday (10.05.):
18:00 - Semifinals - bo321:00 - Grand Final - bo3
Invited teams
We've got an interesting field of invited teams for you this month, as the North American juggernaut
Team Liquid
will be joined by the majority of the teams slated to play in the Western Qualifiers for
The International 2013
, including
dd.Dota
who after good results in scrims will be making their first official appearance with their new roster.
Update:
Kaipi
have been added as the 7th invited team for Bigpoint Battle. Following their success in
EIZO Cup
, if they make it all the way in Bigpoint as well, they will have bested six out of eight of the Western Qualifier teams, only missing out on facing
Evil Geniuses
and
Team Empire
.
Team Liquid
Brian '
FLUFFNSTUFF
' Lee
Michael '
ixmike88
' Ghannam
Tyler '
TC
' Cook
Steven '
Korok
' Ashworth
Sam '
Bulba
' SosaleMousesports
Adrian '
Fata
' Trinks
Dominik '
Black^
' Reitmeier
Pascal '
paS
' Lohmeier
Max '
qojqva
' Broecker
Troels '
syndereN
' Nielsendd.Dota
Artur '
Goblak
' Kostenko
Sebastien '
7ckngMad
' Debs
Titouan '
Sockshka / Paris
' Merloz
Thibault '
Funzii
' Calonne
Airat '
Silent
' GazievRoX.KiS
Stanislav '
BzzIsPerfect / 633
' Glushan
Gleb '
hardEEv
' Ushenko
Vladimir '
Yol
' Basov
Andrey '
Dread
' Golubev
Aleksey '
Solo
' BerezinQPAD Red Pandas
Niklas '
Wagamama
' Högström
Hampus '
Mini
' Olsson
Wehsing '
SingSing
' Yuen
Kyung Hyun '
SeleCT
' Ryoo
Jesse '
JerAx
' VainikkaiCCup
Maxim '
Jackal
' Doroschenok
Oleg '
wejustzik
' Zinovenko
Roman '
Resolut1on
' Fominok
Andrey '
alwayswannafly
' Bondarenko
Andrey '
Mag
' ChipenkoKaipi
Johan '
pieliedie
' Åström
Jacky '
EternaLEnVy
' Mao
Armand '
bOne7
' Pittner
Artour '
Arteezy
' Babaev
Alex. '
ComeWithMe
' CraciunescuArtyk Gaming
Ricardo R. '
Mstco
' Sandoval
Alex Davila '
Masoku
' Matallana
Iwo Bejar '
Iwo
' Kalinowski
Bryan Freddy '
Smash
' Sina
Leonardo '
MiHawk
' Astete