For the fourth time, Bigpoint is putting 2,000€ into the Dota scene to provide a great tournament for both professional teams as well as all the other Dota 2 players out there. The sign-ups for the Bigpoint Battle #4 are now open for anyone to participate.
ADVERTISING: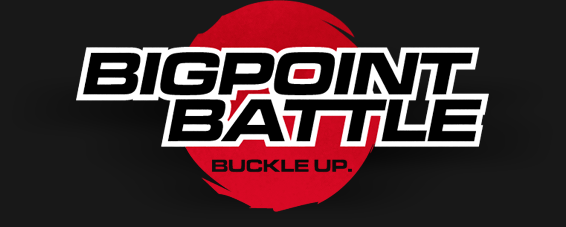 Open Sign-up for 256 (or 512) teams
Do you think your team has what it takes to compete in the competition? Sign ups are open for 256 teams. If there are more than 256 teams, we expand the tournament to 512 slots. You can sign up
here
with your team. Should you advance into the top 16, you could find yourselves playing against one of the invited teams. For more information about registration, visit
Bigpoint Battle
.
A Starter Bonus for Bigpoint games
Same als last time, you will be able to grab a starter bonus for
Dark Orbit
, which is promoted via the banners on the tournament site. If you want to grab your free bonus and 2 months Premium Account for Dark Orbit, just click on the banner on top or go to
www.bigpoint-battle.com
to get more information.

The Schedule
Tuesday (07.05.):
18:15 - Qualifier Round 1 (Top 256) - bo119:30 - Qualifier Round 2 (Top 128) - bo120:45 - Qualifier Round 3 (Top 64) - bo1
Wednesday (08.05.):
18:00 - Qualifier Round 4 (Top 32) - bo321:00 - Qualifier Round 5 (Top 16) - bo3
Thursday (09.05.):
18:00 - Main Round 1 - bo321:00 - Quarterfinals - bo3
Friday (10.05.):
18:00 - Semifinals - bo321:00 - Grand Final - bo3