With The International 2019 approaching fast, we want to raise attention to a very special matter: Next year, in 2020, TI celebrates its 10th anniversary. For this reason, we want to have a look at some countries that deserve to have the honour of hosting TI 10.
ADVERTISING:
Disclaimer:
This list is by no means exhaustive. We just want to have a look at certain places that are logistically well-suited for staging large esports events, are known for their passion or have a special, historical connection to the Dota scene or TI.
Back to the roots
The year is 2011. Dota 2 hasn't officially been released yet, but this doesn't stop Valve from holding a $1.6 million dollar tournament. The event, called The International, features 16 teams at Germany's famous Gamescom exhibition in Cologne.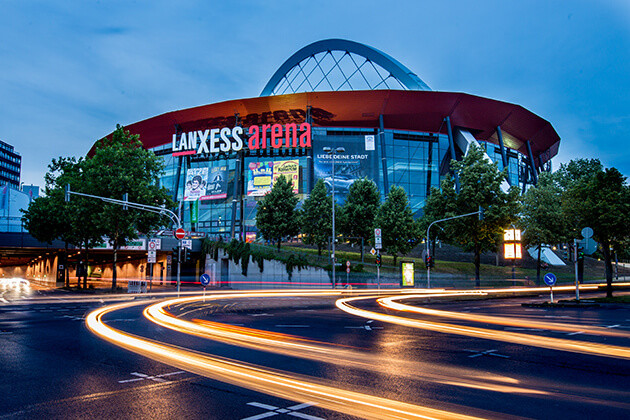 Photo Credit: Bart Oerbekke, ESL
Little did we know that this first TI in Germany would become the defining tournament in esports for the next ten years to come, with ever increasing prize pools. Even titles that are bigger than Dota pale in comparison to the financial commitment of the scene, and it still remains to be seen, if Fortnite will keep its pole position in terms of prize money by the time TI9 begins.
That being said: Germany would be the ideal candidate to stage the 10th TI anniversary. Coming back to where it all began would charge the event with much symbolic meaning. Although the MOBA is not the most popular game in the European country, its community has been loyal to the game for years and years.
Also Germany's infrastructure and experience with large-scale sports events such as FIFA World Cups, and big events such as the annual gamescom speak for the countries potential as TI10 host.
TI in South America
After bringing the most prestigious Dota championship to Shanghai, China, this year, it would be only fair to consider a South American country next time. After what felt like 99 TIs in North America (hello, USA), it is time for a change. Bringing TI to China was only a first step to meet the demands of Dota fans.
The South Americans are among the most dedicated fans of Dota 2 and esports in general. For this reason, there are two options for TI10: Peru and Brazil are among the most passionate countries when it comes to our favourite game. Either one would make a lot of people happy, as Valve could show that they appreciate the SA communities.
Although SA Dota is often treated like a step-child, teams from this region have been doing better lately and even imported European talent which helps the scene grow. It might be far-fetched to suggest that there will be many SA teams that are able to compete at such an event in about a year. However, if we consider for example São Paulo's expertise with esports events, we can be damn sure that the crowds there will create the necessary hype and celebrate any team that brings impressive Dota skills to the table.
Give CIS what they deserve
Speaking of fan service: the CIS region has an impressive Dota-fan density. Teams such as
Virtus.pro
,
Gambit Esports
,
Natus Vincere
, and
Team Empire
are East-European legends and have done a lot for the esports community. Although neither Na'Vi nor Empire have been super successful lately, Virtus.pro is still among the top teams amd Gambit could be the dark horse at the Major.
TI10 would benefit massively from a location in the Eastern parts of Europe and it is safe to say that the tickets would be sold-out in no time.
The question is, however, which country of the CIS region would be suited best for such an event? Russia and Poland are the most obvious choices.
With Moscow and Katowice respectively, both countries boast cities that have a lot of esports history, the infrastructure required, and the touristic appeal for the international fan base.
Since most Dota players are from Russia, Moscow could make more sense. After having TI9 in China, the world's number two in terms of player population, it would be just a reasonable next step to have the next one in Russia.
Where do you think TI10 should be held?
Photo Credit: Valve