Ivan 'VANSKOR' Skorokhod will be replacing
Gleb 'hardEEv-' Ushenko as the hard support for the Russian squad
RoX.KiS, after having played as stand-in for the team since end of last week.
ADVERTISING: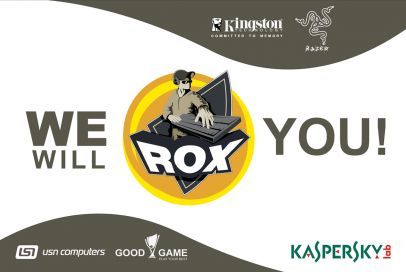 Less than a week after their last roster change, the instability curse strikes again. hardEEv- was one of the three remaining players from the original RoX.KiS roster which was picked up just over two months ago. The replacement may however have made for a stronger team, as with Vanskor they were able to recently
take out
Team Empire
in order to secure their place for the
EMS One
LAN Finals.
Statement by
Denis '
PODOX
' Pestretzoff, manager of RoX.KIS:
Hi all. A week ago, our support Gleb "HardEEv" decided to stop playing DotA professionally in order to focus on his studies, work, and other things. Of course I supported his decision. Thank you for the time spent in our team, the game and the positive image you've upheld in our Skype conference. The boys were given the task to find a young unknown player with good motivation. Ivan "VANSKOR" Skorokhod was the player they settled on. He is 18 years old, he likes to play support, and is positive and pleasant to talk to. These parameters are for our team essential. We took a week trial period and I am pleased to announce that Ivan easily joined our team and shows a good game! Welcome! Thanks to everyone who is a fan of us and follows us. RoX.KiS fighting!
Statement by
Ivan '
VANSKOR
' Skorokhod:
I am very pleased that the guys from RoX.KIS turned their attention to me. For me it is a big responsibility, so I'll try to do my best. Today we have shown that we can compete with the giants of DotA. Before us is a lot of diligent training, and of course the eagerly awaited Poland. We will try to turn up the heat and compete for the top places. Thanks again to everyone!
Stanislav '
BzzIsPerfect
' Glushan
Vladimir '
yol
' Basov
Andrew '
Dread
' Golubev
Alex '
Solo
' Berezin
Ivan '
VANSKOR
' Skorokhod