The final day in Hamburg revisited as we take a look at the events that went down in the Barclaycard Arena.
ADVERTISING:
Secret vs Virtus Pro
Team Secret
are looking on form in recent games, whilst
Virtus.pro
have struggled to look their best this competiton. These two teams were definitely strong contenders to meet in the grand finals, so why not the grand finals of the lower bracket.
Game 1 – Puppey the maverick
Starting out with their classic drafting, Puppey must have been happy with the heroes they got in the draft. Terrorblade, Necrophos and Invoker cores are staple picks of the patch, alongside a Crystal Maiden; Secret had the draft they wanted. Mind games and drafting shennanigans came out like clockwork from Secret's Estonian captain as they picked a position 5 Brewmaster.
Virtus Pro looked for some comfort picks in their draft with Vladimir '
No[o]ne
' Minenko on Storm Spirit, Vladimir '
RodjER
' Nikogosyan on Phoenix and Pavel '
9pasha
' Khvastunov on Axe, three of the heroes they lost to Vici Gaming with yesterday.
VP collecting their prize at ESL One Birmingham
A relatively tame laning phase saw both teams exchange causalities with radiant nor dire pulling ahead one way or the other. Eventually around the 15 minute mark Secret were the team to take a favourable fight, which threw the game into their hands. It was now Secret's game to lose.
Despite VP's efforts to bring the game back, and even taking a few exchanges in their favour, it wasn't enough to throw Secret off their balance. Pressuring VP, Michał '
Nisha
' Jankowski's Terrorblade was able to find the farm he needed to maintain the momentum for his side. Ludwig '
zai
' Wåhlberg on Necrophos was another particular highlight to watch, as he seemed to out-farm both hard carries on either team.
VP showed real signs of life in defending, but eventually Secret's advantage was too much for them to handle, as Clement '
Puppey
' Ivanov and crew closed out the game after 40 minutes of Dota.
Game 2 – VP's fourth ESL title is on the line
Virtus Pro acknowledged the need for change in Game 2 as they decided to make a number of changes in the draft. Taking Broodmother and Void, Virtus Pro's mid game looked scary, but if the game went late Secret's Weaver and Phantom Lancer pick would certainly take the game.
That would have been the plan for Secret, would they have reached the late game. All three lanes went the way of the European side, and after 10 minutes in the game, Secret had taken two towers and a number of kills. They were safely in the lead.
Image courtesy of
DreamLeague
A number of fights in good locations for Secret transitioned into tower kills and objectives. Good pressure from Puppey and co saw them take fight after fight near towers, and a strong early pushing lineup with a Veno, Enigma and Weaver led Secret into VP's base 20 minutes in.
One last fight from VP wasn't enough, and Secret knocked out the three times champions, securing their place against
Vici Gaming
in the final.
Secret vs VG
These two teams drew 1-1 in their groupstage matches against one another. They also tied for the top of the group. They've been two of the strongest teams in the tournament.
Game 1 - Win lane, win game
Win the lane and win the game was the objective of both teams going into this. Puppey's drafting left VG guessing heroes roles until the last pick, which treated viewers to a Yeik Nai '
MidOne
' Zheng Kunkka. The lanes seemed to go in favour of Secret, who struggled to mount a lead bigger than 5k gold.
Back and forth exchanges with both teams farming saw an active and intense game, however objectives remained somewhat static. After half an hour into the game, Secret managed to begin pressuring the base and finally pushed their lead to the place they wanted to be in. They looked firmly in the drivers seat.
A superb effort was put up by Vici, consistently throughout the game. With a quick few mistakes from Secret they quickly lost a 17k gold lead. Decisive Roshan fights however might have sealed the win for Secret after a shaky 10 minutes looked like they had potentially thrown away their vast lead. Nisha on his Terrorblade ended the game with a triple kill as VG had exhausted their buybacks.
rOtk drafting for Vici
Game 2 - The Terrorblade meta
Terrorblade has been a meta pick this tournament, with the hero being in the top 10 most picked for the competition. Winning game 1, VG decided to take the hard carry for themselves in Game 2. Secret resumed their usual antics drafting a support Brewmaster once again.
A seemingly inverted version of Game 1, VG took the lanes relatively comfortably, and remained in the lead until the very end. Slowly pushing their lead to a 30k gold advantage at 45 minutes into the game, VG found favourable engagements consistently throughout. Secret never looked out of the picture, but they were quite obviously playing from behind from the offset.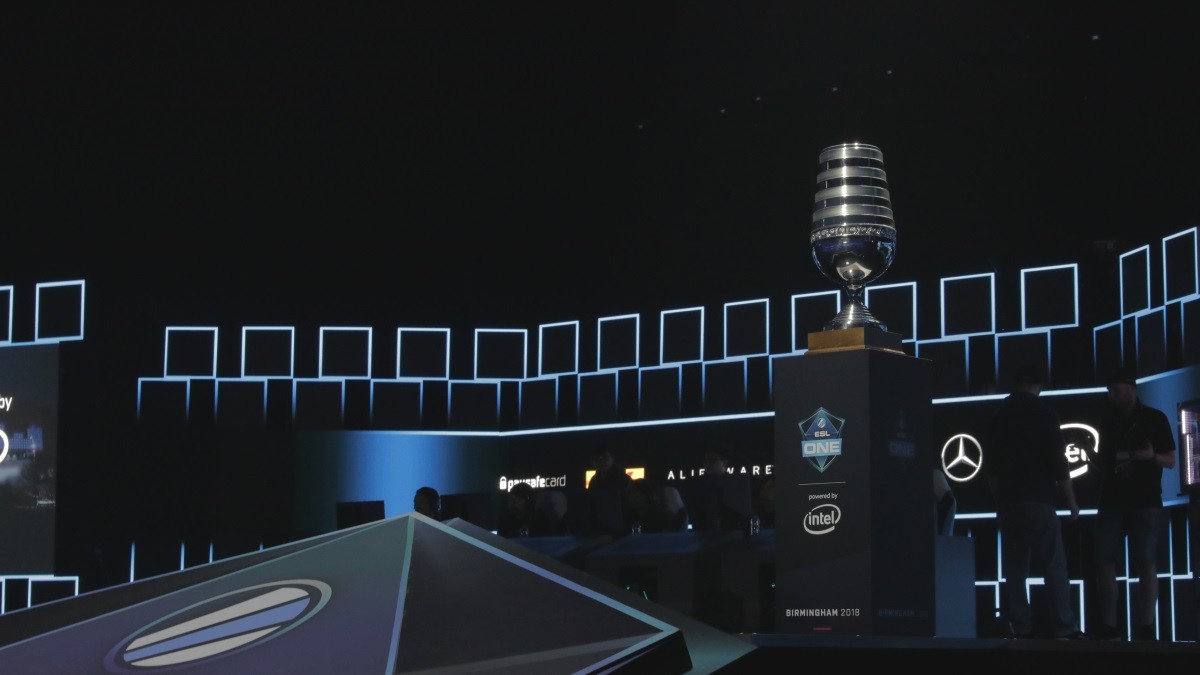 It's all to play for...
Pan '
Fade
' Yi's Weaver only died once in the hour it took for VG to bring the series to a draw. The hero sits at an above 70% winrate for the competition currently, a significant statistic. Signs of revival from Secret pulled back 15 thousand gold after a couple of engagements went their way. VG maintained their composure, and put the game to bed just after the clock ticked past 60 minutes.
Game 3 - Curious case of Arc Warden
A curious Arc Warden pick for Nisha put the crowd on the edge of their seats as Secret once again looked to break the mould of the meta with an interesting and niche pick. Vici responded with purely meta picks, and found themselves the much desired combination of Zeng '
Ori
' Jiaoyang's Lina and Zhou '
Yang
' Haiyang's Necro, alongside Weaver once again.
A marginal lead from VG out of the laning phase saw the all of VG's cores trump those on Secret in net worth by the 12 minute mark. Secret continued to apply pressure but it was met by VG with early BKBs from their Lina and Luna, who managed to push their advantage.
Was Puppey's drafting enough? Image courtesy of
DreamLeague
Textbook Dota came out from the Chinese side as consistent pick-offs left Secret without a chance to really play around the Arc Warden as they wanted to. Vici were able to push their advantage consistently once again, eventually growing their position to a 25k gold lead. Secret's last ditch attempt to throw heroes down mid was quickly squashed as Vici took megas, and, closed out the game despite being met with some resistance from Secret.
Game 4 - The comeback dream?
Secret now need two games consecutively against VG to take the title. Vici haven't lost two games in a row the entire tournament. It's a big ask, but if anyone can do it, it's Secret. Returning to the meta we know and love, all 10 heroes have been picked multiple times already in both the finals and the rest of the tournament. We weren't treated to anything out of the ordinary in this draft.
Secret played this game in a calculated manner. They took objectives, farmed efficiently and found fights in the right parts of the map. Pressure from Vici stopped Secret from taking Roshan for nearly 10 minutes, as Nisha looked strong enough to reach critical mass early in the game. Eventually a clutch steal from Zai secured it for Secret, as they found four of Vici's heroes.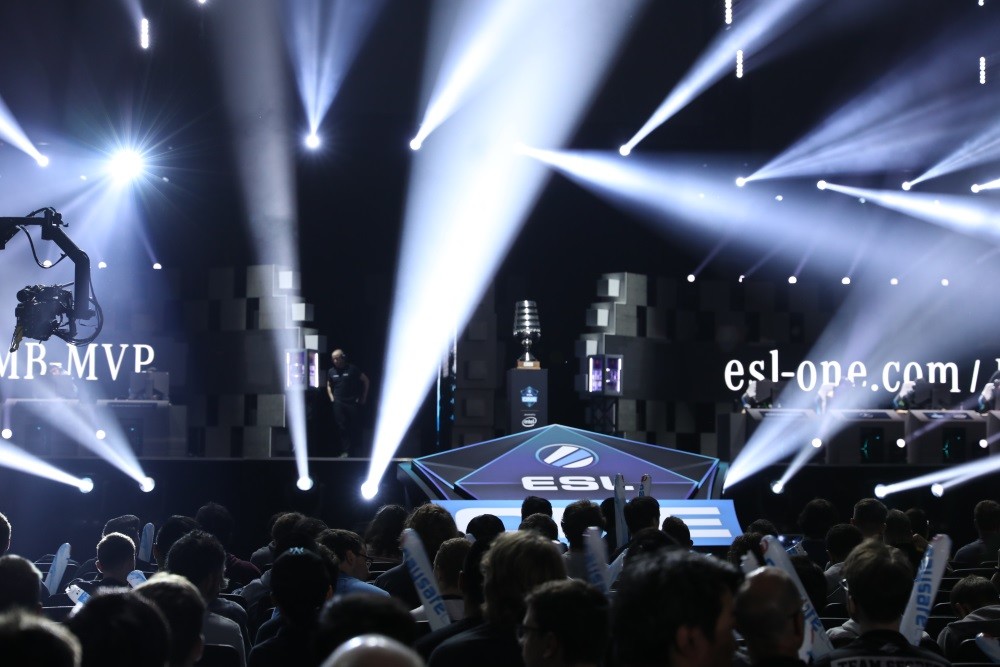 Secret used the lead to take objectives clinically, and eventually taking throne in what was one of the quicker games in the series, lasting just a little more than half an hour.
Game 5 - Meta of comfort
It's all or nothing. Vici managed to get themselves a strong draft for the meta, but Secret resorted to nothing but comfort picks. Putting Yazied '
YapzOr
' Jaradat on Rubick, Nisha on Troll, Zai on Magnus and MidOne on Monkey King, we were finally treated to the mixed bag of heroes we had been waiting to see.
Sadly, despite the new heroes, the game started out not quite as hoped, as both teams played reservedly, contributing to a slow paced match. 17 minutes in, 13 kills and only three towers had been taken in total. Zai's magnus would change that all with a huge four man RP securing Nisha's Troll a triple kill, and the momentum was in Secret's favour.
From then on the game spiralled for Vici as Nisha slowly became out of control. Sitting at twice the net worth of his mid counterpart, Nisha's Troll farmed, took objectives and got kills. Secret would take the aegis, push base, and pressure Vici into making mistakes. GG was called 37 minutes in, and Secret were a pleasure to watch.