We sat down with Lithium's offlaner and captain KheZu and discussed the previous DPC season, and what lessons he learned from the last year.
ADVERTISING:
I'm joined by KheZu, how are you doing?
I'm doing pretty good, we got here yesterday, and we've been enjoying the time so far as much as we can.
What do you make of this space, it's pretty cool right?
It looks pretty interesting, it's a good set up.
Your team, how are you finding it at the moment? How are you guys gelling together?
I think when a team is like, fresh, together like we are now. Things usually seem to go pretty well. We have this honeymoon phase or whatever. So far it's pretty good, I seem to like my teammates, it's not too hard to discuss things in the team, after games or pre games. People have ideas, we have some newer players as well who are new and very open to discussion, so. I'd say so far it's pretty good.
In terms of the future, what is it you and your team think you need to work on to maybe, reach the next level?
First of all, team play and team chemistry is very important, especially since we're a very new team compared to many other top teams out there, you know your Liquid, VPs, etc. Apart from that well, we have newer players that need experience. The more we play together, the more they can experience as well. For myself personally, and for us as a team to get good, I need to get used to the captain role, it's still very new to me. I'm used to making a lot of calls but, drafting and so on is... has a lot of to do with experience. I would just say we need time and then we can see where we can get with that.
Your team environment, obviously you guys are relatively new playing together, how does it sort of compare to other teams you've been on in the past? When you're in game?
When we're playing, I'd say it's probably more relaxed. I would say the other people should feel the same way. I think people should feel at ease somewhat, compared to maybe other teams. When I played in Secret I felt pressured, maybe not because of the team atmosphere, but you know, I was this new guy in this big team, but I'm definitely trying, especially for Mage and Peksu, the two newer players, that they have an easier time.So, for example, they get to play heroes they're comfortable with, that they aren't too far out their comfort zone. Mainly we joke around a lot, maybe not all the time in the games, but I feel we have a fairly good atmosphere, like in and outside of the game. That should help make people feel easier and more natural.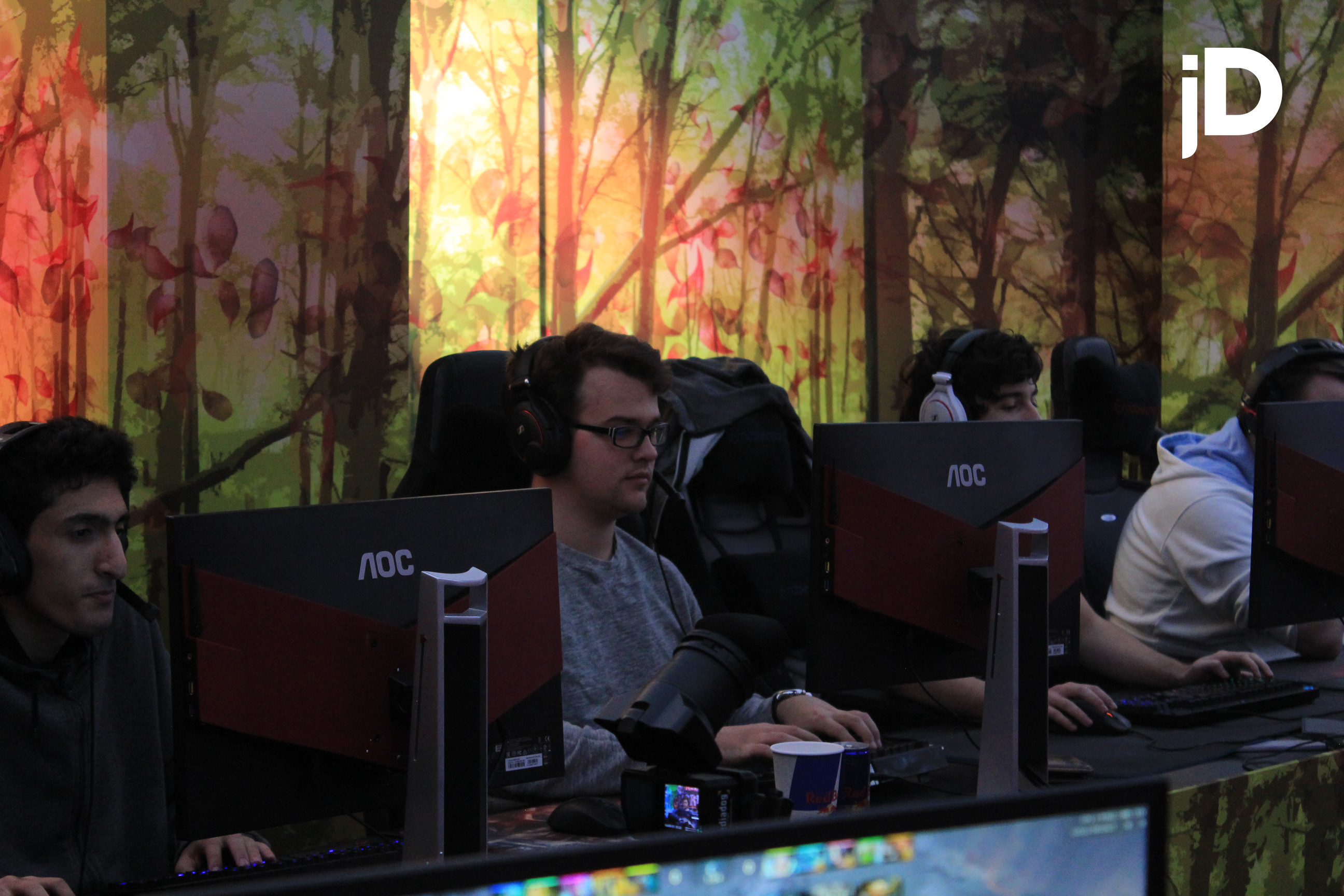 In terms of your approach to captaining, how much is that influenced by, say, your time at Secret?
I think you can take key points away from what certain captains do. At the end of the day every captain and all their styles are very unique. Puppey is a completely different captain to Synderen, and he's different to Fly and so on. You can definitely look at all the good things they do, like how do they prepare for games or how do they help their players cope with pressures, strategies, so on. Those things definitely help me understand what I can do and how easy it is to do it in the end. I still want to make sure I don't force too many things that aren't me.
In terms of the last DPC season for you, what sort of lessons or take-aways have you taken from that, and how will you apply those to this season.
I think one thing you can always do, or what I especially learned last season is that I think I can always try harder, in any of the coming seasons compared to the last one. Not that I didn't try hard, but I think if I gave it my all, maybe I could have made it to some events. I want to show people that I have what it takes to be in the scene, steadily. Not be there one season and then not, then make it again. I want to be consistent. Mainly just that you need to try hard all the time, you can't take a step back and think that you're too good. Not that I thought that I was the best player in the world but, I probably gave myself more credit than I should, which made me perhaps be a bit more content, when I should have just been playing the same as before. That's probably the biggest reason.
How well do you see Lithium doing this DPC? Have your say in the comments below.