A closer look at the full bracket for The Kuala Lumpur Major Open Qualifier #1 China revealed an interesting name among the 38 teams who entered — OpenAI...
ADVERTISING: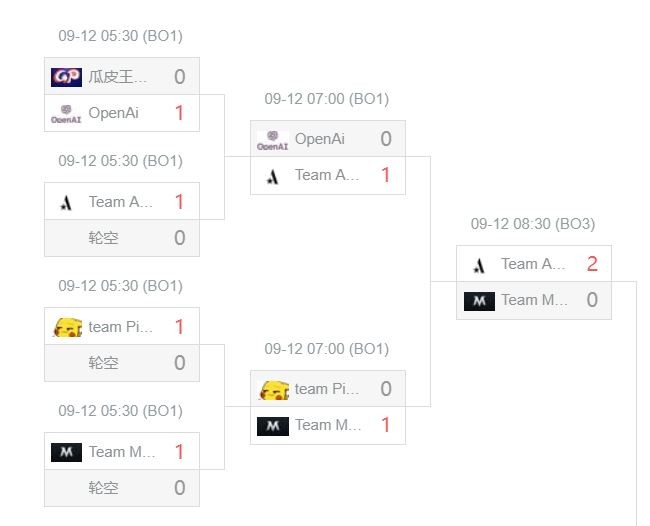 Now, before you start popping off, we know it is likely a *massive* reach to say that this was the same
OpenAI team
that
lost both games
at
The International 2018
, or took part in a memorable 1v1 versus none other than former
Natus Vincere
star Danil '
Dendi
' Ishutin.
The name fits, the logo fits, but something smells fishy. For one, the name on the page of tournament organiser
Varena
is spelled 'OpenAi', not 'OpenAI'. A minor difference, but likely a crucial one.
Given the open nature of the qualifier, this is more likely to have just been a group of players trolling in their choice of name — after all, among the big names such as
Royal Never Give Up
,
Newbee
and
Invictus Gaming
was a "Team Pikachu" and a side whose logo was a photo of a pig in some kind of cage — but we can totally dare to imagine that USB stick taking on China
again
, right?
In the Open Qualifier #1, the "OpenAI" team first came up against a team with a name that supposedly translates as "Five Melon Warriors Carefully Selected in the Guapi Kingdom." They took the victory in that match, meaning they then faced off against
Team Aster
— the new superstar roster from
BoBoKa
,
Fenrir
,
Sylar
,
Xxs
and
Dstones
— and promptly lost.
So, it's likely we won't see "OpenAI" make it to Kuala Lumpur as one of China's representatives, but whoever they are, they do have a second shot at making the next stage as they face
Team Root
in Open Qualifier #2.
Meanwhile, why not revisit that Dendi match once again? /s
Do you think OpenAI could one day play in a Major tournament?
Header image © OpenAI (via YouTube)