Recently formed Russian organization
Lions Pride has lost its most well-known player, crowd favourite
Ivan 'Vigoss' Shinkarev. el'Pride state that Ivan has left the team for personal reasons and his withdrawal has caught them by surprise. Bad news for Dota 2 community is that he doesn't seem to be joining another team and his comeback to the scene is not certain. Lions are currently looking for a permanent replacement, while
Aydash 'Aidash' Tumat has been chosen as their temporary standin.
ADVERTISING: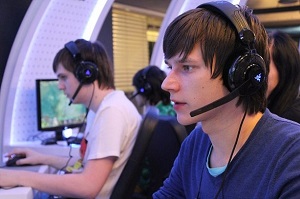 Vigoss at Battle Hall by: elpride.ru
It isn't the only loss the organization has experienced lately. Three weeks ago another former
Moscow5
player
Dmitrii '
Inmate
' Filinov, who was managing the team, has decided to leave the pride as well.
el'Pride [url=http://www.joindota.com/en/edb/team/1087-lions-pride]roster:
[/url]
Andrew '
androidP
' Pishikov
Leonard '
Massacre
' Urih
Alexander "
Stalk
' Melder
Eugen '
XaKoH
" Kochetkov
Aydash '
Aidash
' Tumat (temporary standin)