Soon, we will see two Majors in two weeks. But, before we get that juicy LAN action, there are a couple of qualifiers for us to concentrate on this week, by the end of which we will know the final lineups for Dota 2 Asia Championships 2018 and the first EPICENTER XL.
ADVERTISING: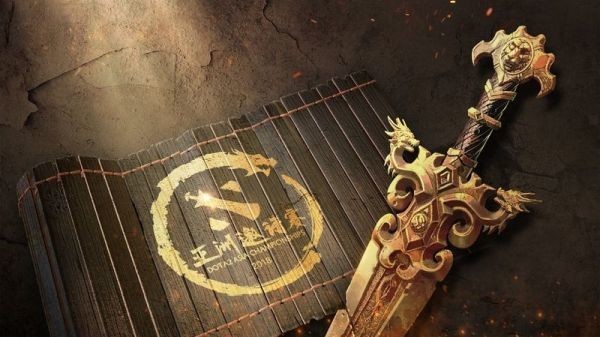 All invites are set! The highest ranked teams of the Dota 2 Pro Circuit won't have to worry about qualifiers anymore and are directly invited to the hyped CIS Major in Russia's capital Moskow.
Now the qualification phase can start, and there are seven slots to be filled. The first teams to qualify will come from the two Americas and from Europe - two groups of four teams each will clash in a playoff system to determine the team worthy of Moscow.
Europe
OG
LeftOneTV
Kingdra
Swiss Quality Gaming
The Alliance
The Final Tribe
Team Kinguin
Skiter (Evil)
South America
InFamous
W-G9
paiN-Gaming
Mad Kings
SG e-sports
Stars
TShow.Rising
Midas Club
You can go here to find the rest of our EPICENTER XL coverage.
15 teams booked their tickets to Shanghai's famous Major at
Dota 2 Asia Championships 2018
- just one team is missing. The last qualifier to be played is CIS.
Four teams are still able to qualify for China's Major, where they would fight for the title among star teams as
Team Liquid
,
Team Secret
and
Newbee
.
You can go here to find the rest of our
DAC 2018 coverage
.

Two invites and two qualified teams are already known for the
DreamLeague Season 9
and only four participants are missing. This week there will be three more qualifiers sending their winner to Stockholm for the Minor: Europe, North America and Southeast Asia.
China's qualifier will finish later than the others, on the last day of February, giving the Chinese squads more time to prepare.
Southeast Asia
Mineski
TNC Pro Team
Fnatic
Execration
North America
Immortals
Is GG
Digital Chaos
Team Borster
You can go here to find the rest of our DreamLeague Season 9 coverage.

And for those who need a Dota 2 fix before the weekend, there's our very own
joinDOTA League Season 12
. Here are the matchups for this week:
Asia
12.02. 15:00 CET - Electrify vs RRQ
Europe:
12.02. 17:30 CET - 5ANC vs Raaz
13.02. 20:00 CET - hREDS vs SNG
15.02. 17:00 CET - Raaz vs DD
15.02. 20:00 CET - NIHL vs KG
16.02. 18:00 CET - myi vs FT
America:
12.02. 19:00 EST(01:00 CET) - TA vs Midas
13.02. 17:30 EST(23:30 CET) - Ev.Ep vs PikachuB
13.02. 20:00 EST(02:00 CET) - Puppers vs CES
15.02. 20:00 EST(02:00 CET) - Morty vs CES
16.02. 17:00 EST(23:00 CET) - CLVG vs mK
You can go here to find the rest of our
joinDOTA League Season 12 coverage
.
Photo credit: EPICENTER - Twitter