The EPICENTER XL Major isn't until the end of April, but the first two direct invites have been revealed in the tournament's official announcement.
ADVERTISING:
The EPICENTER XL tournament will take place in Moscow! Two of the participating teams are already known: @TeamLiquid and @virtuspro 😎Read more about tournament and open qualifiers: https://t.co/vqRXslhUID #epicgg #epicenter #dota2 pic.twitter.com/wdOY09N18f— EPICENTER (@epicentergg) January 10, 2018
The fact that EPICENTER would be holding a Major in late April/early May has been known since August, when Team Secret manager Cyborgmatt revealed the list of events handed out to teams at
The International 2017
. EPICENTER themselves began teasing the event on social media yesterday with a short video hinting at the first two direct invites.
Which side will you pick? 😎#epicgg #epicenter #dota2 pic.twitter.com/tJmF03CdXw— EPICENTER (@epicentergg) January 9, 2018
Now we know that those invites are
Virtus.pro
, who are owned by the event organizer's parent company
ESforce Holding
and currently the strongest team in CIS, and returning champions Team Liquid. Besides being the most dominant team in Dota 2 these past several months and TI7 winners, Liquid were also the champions of
EPICENTER: Moscow Season 2
, the last Dota 2 EPICENTER event, held two months before TI7.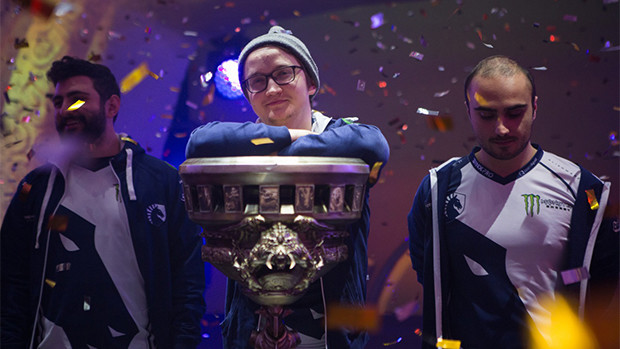 Photo source: EPICENTER
The announcement also reveals the dates and registration links for EPICENTER XL open qualifiers. January 20th is the starting date for open qualifiers in all six main regions, and four open qualifiers are open for registration on FACEIT in the five regions excluding China - whose qualifiers are usually held on another platform. Registration links may be found on EPICENTER XL's official
press release
.
The release does not give any details on the number of teams in each regional qualifier or how many direct invites there will be in total, but it does mention that there will be a total of 12 teams competing at the LAN finals in Moscow. With two invites revealed and at least six qualifier squads guaranteed, that leaves another four slots up in the air.