Following the trend of roster upheavals in the competitive Dota 2 scene, one more team is looking to change things up. The team in question is the North American division of Fnatic,
Fnatic.NA. They have released four of their players and hope to form a new team around
Jonathan 'SMURF' Gorriz.
ADVERTISING: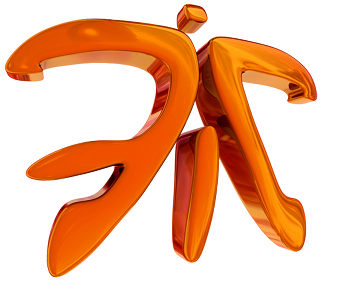 Fnatic
management cites the team instability caused by recent roster changes and the lack of convincing results as reasons why they took this decision.
In the three months since the team formed by picking up the roster playing at the time under the name of
Josh Tabak Dota
, they have attended the 3rd Season of
The Defense
as well as NEO Dota's
Killing Spree
, with unremarkable results and a win rate of only 18%.
After
Josh
'tabako'
Tabak and
Roland
'Rolo'
Tarrazo left the team due to busy schedules and personal issues respectively,
Fnatic.NA
was forced to play with stand-ins and their results didn't seem to improve.
However, tensions broke out when players
Bryant
'whiteBeard'
Lehwald and
Erik '
DurpDurp
' Kamerling leaked Skype conversations they had with their manager Elroy Pinto. Through a forum post on
NADota
,
DurpDurp
complained about the lack of communication in the organization and accused favoritism towards his fellow teammate,
SMURF
.
Fnatic.NA
released a statement from manager
Elroy Pinto
in which he offers his side of the story and shares the future plans of the organization.
As a professional organisation we need to make sure we ensure a certain level was maintained. Certain tough decisions had to be taken and we believe in Smurf as he shares the ideals of fnatic, we're glad to work with him in the future. We will definitely rebuild our team and continue with NA dota in fnatic. A special thanks to everyone who has been supportive of fnatic, we really believe there's a good talent pool in the NA scene that needs the exposure that Fnatic can provide. Few organisations want to invest into small teams and it's important that someone does
The full statement can be read on
Fnatic's official website
.
The organization is actively looking to reform a roster and the new team is expected to be released in the coming weeks.
JoinDOTA
will keep you updated once the official announcement is made.