The first of three ROG Masters offline regional finals to be announced is EMEA, which will take place in Krefeld, Germany October 12th-13th.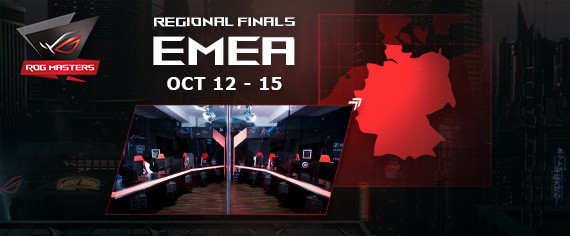 The venue will be the
TaKeTV studios
, which have played host to many esports events in the past. If you're local, there's good news. Tickets for the event will be free! ROG Masters say they will open registration on Eventbrite, with the choice to register for either the Dota 2 event (October 12-13) or CS:GO (October 14-15).
Yesterday, Polish squad and long-time teammmates
Team Kinguin
fought their way through the EMEA regional qualifier Grand Final to be the only non-invited squad headed to the Offline Finals in Krefeld. They beat
Tuho*
2-0 in the Grand Final match, with two one-sided victories.
The winner of the regional final event will advance to the Global Grand Finals LAN event later this year, but if LDI want it, they'll have to fight their way through seven yet to be announced directly invited teams first.