BeyondTheSummit's David "LD" Gorman gave some very insightful comments on a podcast appearance last week about what he believes to be the biggest issue facing the health of Dota, the fact it is so prize-money driven.
ADVERTISING:
LD drops some knowledge on the DOTP podcast
Last week BTS' David "LD" Gorman joined the DOTP podcast for an interview conducted by BreakyCPK, a recent addition to the Defense of the Patience crew.
The most interesting segment was LD's thoughts on the state of the Dota 2 scene which tied into his response on ESL's recent announcement in CS:GO, that if a team wins 4 ESL or Dreamhack events within the space of a year they will receive an additional $1 million, named the Intel Grand Slam prize.
The announcement was made during the Intel Presentation at E3, but LD said the amount would not be enough to sway dota players if it were implemented especially as ESL and Dreamhack do not host as many events in Dota as they do for CS:GO and that they might not want to risk trying to attend those events if it endangered their hopes of attending a Major or a TI. "The prizepool for a Major or a TI is just in a different stratosphere to any third-party event."
LD mentioned that even the biggest third-party events in Dota such as EPICENTER are "still" only half a million, compared to in CS:GO where third-party events can sometimes match the prizepool of a CS:GO Major. Wings Gaming took home over $9 million at TI6, over nine times the TOTAL prizepool of a CS:GO Major, while OG took home $1 million for both the Boston and Kiev Major.
"The problem for Valve is you can't really go back. They already cut one Major if they cut the prizepool of the Majors as well or change the way TI crowd funding works, if they're not funelling money to the players in the same amount, I think it's going to invoke huge backlash from the community. Valve's in a tough position in that regard."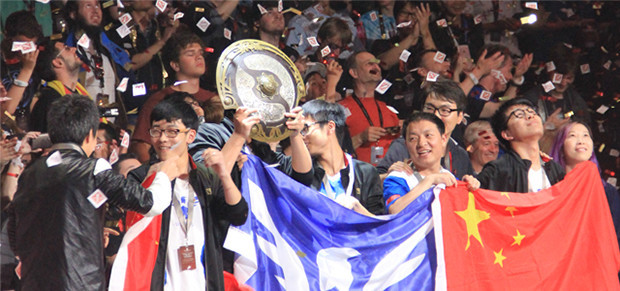 "The prizepool for a Major or a TI is just in a different stratosphere to any third-party event"
LD on the biggest issue in Dota: "That it is a very prize-money driven scene"
"The biggest issue you encounter with Dota right now is that it is a very prize-money driven scene," said LD. He went on to say that it has its benefits such as players being able to form their own teams and not rely on salary from organisations. "In theory having a high prize money scene relative to other sources of earnings means players can focus on competition, that's great. It does have a lot of downsides though."
"Players tend to not be very focused on their fans, on the media compared to other games, they are not so reliant on team salaries in Dota and the result of that is that they are less interested in you know, creating entertaining content for the fans, engaging on social media, doing extra things like signing sessions... now there are some players that are fantastic.
"This is by no means a blanket statement, it's more of a trend you'll see when compared to say CS:GO or Smash Brothers Melee, scenes which are very much less reliant on prize money, and more reliant on other organisational salaries or direct fan support through subscribers or crowd-funding or what have you," said LD.
LD then went on to say that players find it hard to care about third party tournaments unless they are a pathway to a Major. "That's not to say players don't give a shit, it's more like players that attended EPICENTER and Manila, they want to win them and the reason they want to win them is not so much for the event itself but more either as practice heading into a Major or TI, or to secure their invite. That's really the primarily goal for many of those teams."
You can listen to the podcast in full
here
, the segment discussing the state of Dota and third party events starts at 44 minutes in. (We are aware it's from a while ago but the content is too good to not write about!)
Do you think Dota is too prize-money driven?