The StarLadder i-League StarSeries Season 3 playoff stage is almost upon us, and the eight LAN teams have been split into two groups of four to determine who will face off in the semifinals. Today, we take a look at Group A.
ADVERTISING:
One team from Group A stands out, and if they can have a good first day they should be the first ones through to the playoffs — that would be OG, of course. What's more interesting is how well the other teams will square up against them, and who will be the second.
Another notable thing is that this event is likely to influence Valve's decision of who to invite to the Kiev Major. While OG are almost guaranteed an invite as the defending champions, a strong performance in Shanghai could mean a free trip to Ukraine for one of their Group A competitors.
OG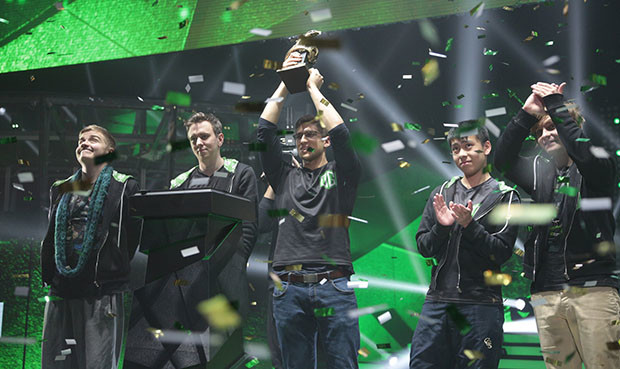 Image credit:
PGL via Flickr
As the top teams in the world tend to do,
OG
haven't played many official matches recently. Since they get invited to most big LANs and don't compete in smaller ones, their schedules don't get too packed with qualifiers and leagues. Their only outings since winning The Boston Major have been Dota Pit League Season 5 and Elimination Mode.
That doesn't mean they're any weaker — the three-major juggernaut doesn't seem to be slowing down. Dota Pit was yet another strong performance for the squad. They took out
Virtus.pro
,
Invictus Gaming
and
Team Faceless*
but they couldn't crack
Evil Geniuses
in the final. They ended the tournament with a 3-2 loss to NA's finest.
Elimination Mode may have played an important role for OG when it comes to playing in 7.02. An online, low pressure tournament early in the patch forced teams to experiment with a variety of heroes in a relatively competitive environment, as opposed to experimenting in pubs or theorycrafting. OG easily topped Moonduck's event after crushing the EU bracket and taking down
compLexity Gaming
3-1 in the Grand Final.
TNC Pro Team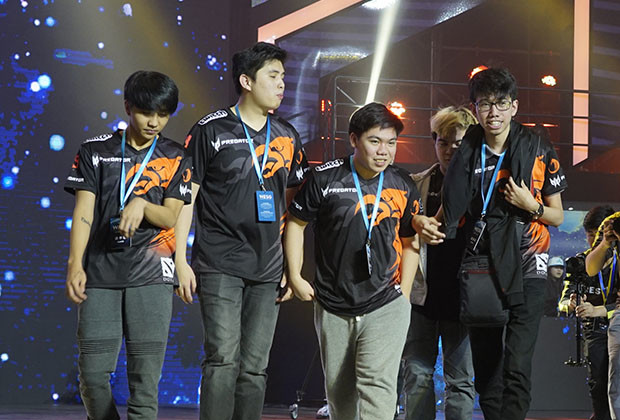 TNC Pro Team
earned their place in StarLadder through the Southeast Asian qualifier, which consisted of an eight team round robin over the course of one week. TNC managed to win five of their seven series, losing only to Team Faceless and tying with
Fnatic
. The consistently dominant Team Faceless never lost a series, but with four wins and three ties, they had a lower score in the end.
Since their surprising TI6 run, TNC have had the eyes of the world on them. However, the remaining months of 2016 were slow for the team, who was trying to find their feet after losing three of their TI6 roster to Fnatic. Now, they've won WESG, the LAN with the biggest prize pool outside of a Major, but it's hard to say what this means in terms of the team's strength.
Winning a LAN is a great achievement, and speaks to the team's ability to play in a high pressure offline environment, but the competition at WESG was far from top tier. Their strongest adversaries were
Danish Bears
,
The Alliance
and
InFamous
, a.k.a. the only reasonably strong teams able to fit into WESG's nation -based team structure.
WESG may prove to be a good stepping stone for TNC, but their true test lies ahead at StarLadder.
Team Secret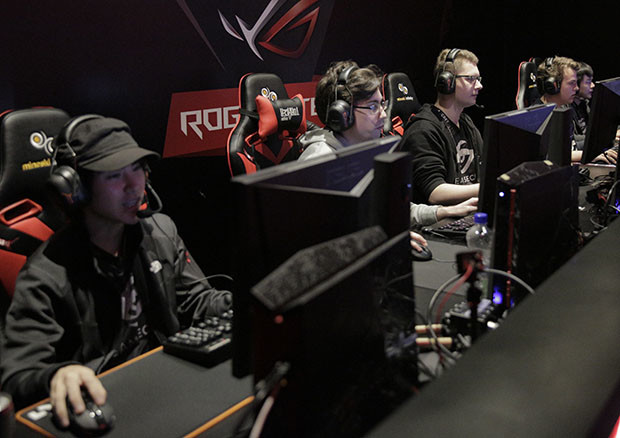 Team Secret
are one of the biggest names in Dota, a feared team that has been a huge part of the Dota 2 scene since it was created. Despite this,it has become necessary to separate that image and the current reality. Since the post TI6 shuffle with the addition of Forev, MP and MidOne, and the more recent change bringing KheZu in to replace Forev, this roster feels like it's still working on cohesion.
Of course, this is the perfect time for growth with the Kiev Major coming up and the road to The International in the distance. If Team Secret can pull off a strong performance at StarLadder, things could begin to fall into place for them.
It's not going to be easy, but the squad has shown that while they haven't reached the level of European teams like OG or
Team Liquid
, they're a pretty solid contender for being next on the list of top EU teams (of course teams like Cloud9 and B)ears are also strong candidates for this title, but neither of them are at StarLadder).
iG Vitality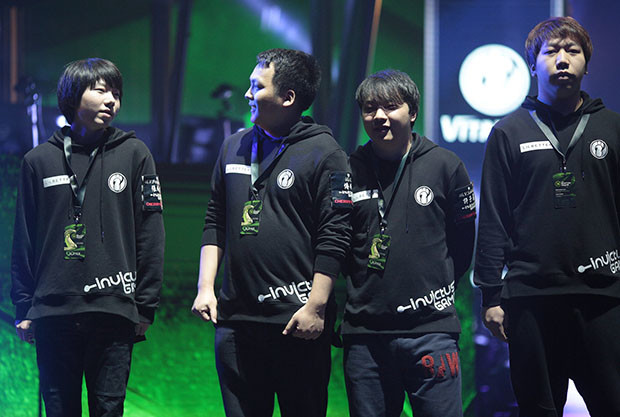 Image credit:
PGL via Flickr
iG.Vitality
might just turn out to be the biggest surprise of the tournament. It's a story we've heard before — they've stuck together for longer than most teams at this point (the roster formed in March 2016), they've just qualified for two big LANs through stacked Chinese qualifiers, and people know very little about them.
The team made it to The Boston Major, but after
visa issues kept dogf1ghts and super from attending
, the team flopped out of the event after the group stage. To be fair, their group had both the eventual Grand Finalists in it, but I digress.
To say that their recent results have been inconsistent would be an understatement. In December 2016 alone, iG.V took first place at WCA 2016 followed by a middling 9th-12th in Dota 2 ACE Provisional League, then 2nd in DPL Season 2, losing to Newbee in the Grand Final. Their wealth of experience in leagues can only take them so far, but if iG.V play as well offline as they do online, Group A may be in for a surprise.
Which two teams do you think will make it through to the semifinals? Let us know in the comments!