Valve may need to consider finding another venue for future Internationals should plans to renovate or rebuild KeyArena be accepted.
ADVERTISING: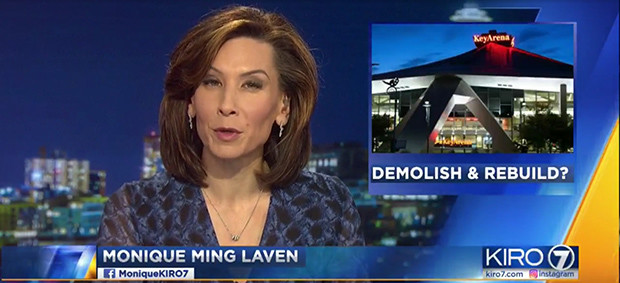 The city of Seattle is now accepting proposals to renovate or rebuild TI's Key Arena
The city of Seattle is
considering a complete tear down and rebuilding of the Key Arena
- the home of Valve's International for the last five years - according to
Kiro7 news
. KeyArena has not been used as a NBA venue for the last 9 nine years and the city is keen to bring back the glory days by renovating or rebuilding the location to "potentially host NBA and NHL events".


We are in a unique situation with significant interest in the city's options for music, entertainment, and sporting events. We are in the midst of a holistic Seattle Center planning and visioning process that includes a mobility strategy.

Given the age of the building, KeyArena does not meet current standards, and this creates an opportunity to develop a world-class arena.
"We feel the timing is right, given the growth of the City. The City of Seattle was approached by several parties interested in redeveloping KeyArena. We also are at a place in time where we need to focus on the future of Seattle Center.
Investors have until April 12th to submit proposals to renovate the existing building, with the option to rebuild completely and extend to 9 smaller buildings to the south of the venue.
Seattle has of course been the location for the last five Internationals, with KeyArena hosting TI4 to TI6, but the building may be unavailable for Valve's flagship event in the near future. Valve could revert to using Benaroya Hall which was the venue for TI2 and TI3, although it is a much smaller venue, seating only 2,500 compared to Key Arena's 17,000.