British based TV channel GinxTV will be launching a new eSports TV show to be broadcast everyday Monday to Friday.
ADVERTISING: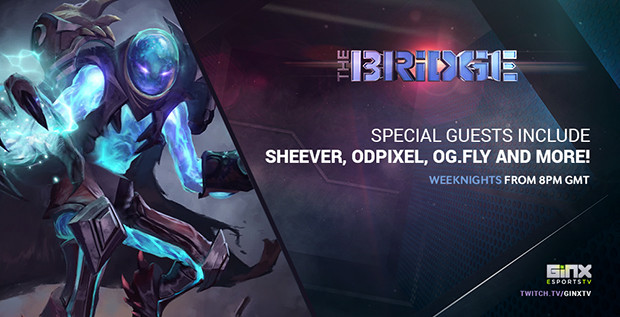 The Bridge will be a 3-hour eSports show broadcast every weekday evening
GinxTV a video gaming TV channel in the United Kingdom will be a launching an eSports TV show next week called The Bridge, and in its first week will feature call-ins from OG captain
Tal '
Fly
' Aizik along with commentators ODPixel and Sheever to discuss the upcoming Boston Major. The show is also open for members of the public to join the debate.
The Bridge will be a 3-hour eSports TV show broadcast from their studio in London every weekday focusing on the various eSports titles including Dota 2 and Counter-Strike: Global Offensive. Fortunately it will be available for free viewing on Twitch or if you're feeling generous you can do pay-per-view on Sky TV (470) or Virgin TV (290).
The hosts for the show will be CS:GO's Alex "Machine" Richardson, Marcella "Nysira" de Bie and ESL's stage host O.J.Borg. The first episode of The Bridge will be broadcast on Monday 28th November at 8pm CET.
Both
Sky and ITV
recently bought stakes in the British eSports company as part of a strategy to target younger audiences, with a total of $3.1 million invested into the TV channel.