TI6 predictions may have gone up in smoke for a good majority of fans after MVP Phoenix beat Double Major winners OG in the first match of the main event.
ADVERTISING: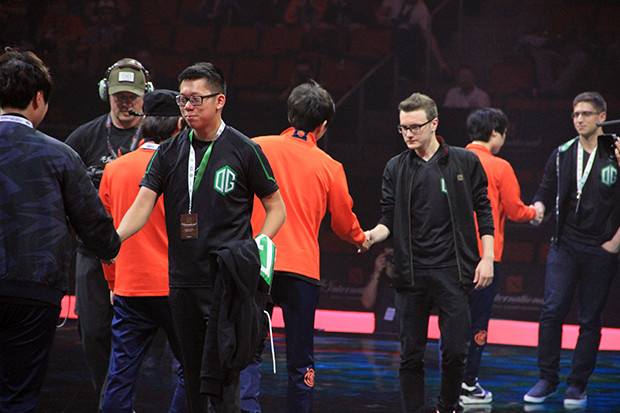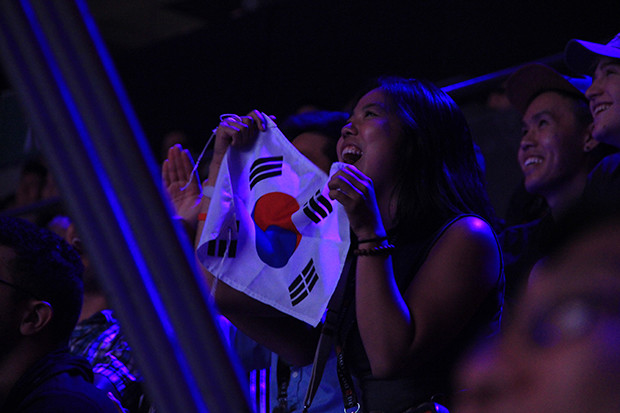 Support Naga Siren helps OG outlast MVP
Following the first game (
Recap
) in which MVP slowly wore down OG with constant pressure from the Bounty Hunter and Spirit Breaker, OG would need to win both games in order to remain in the upper-bracket of TI6.
Sang-Don '
FoREv
' Lee, who was easily the MVP for the Korean side in the first game on Dark Seer, had a shaky performance on Faceless Void, missing the majority of his Chronospheres.
Even when he did land the Chronosphere,
Andreas '
Cr1t-
' Nielsen's support Naga Siren used SOng of the Siren to save his team-mates, later on even adding the Aghanim's Sceptre upgrade. The upgrade means Naga's ultimate also heals team-mates while the song is active, and MVP's lack of burst damage meant OG could easily outlive them. They had Venomancer's ultimate, but no burst against the likes of Miracle's Outworld Devourer and Notai;'s Terrorblade. OG managed to level the series to force the third game, primarily thanks to the efforts of Cr1t.
A bloody mess in game 3
After the draft the panel was adamant that MVP had been outdrafted, but that did not stop MVP from completely obliterating the double Major winners in one of their most heavy losses in recent history. The final score in the game was 36-5, and credit to Forev for bouncing back from a poor game 2 to run the show on Axe in Game 3. MVP went for Phantom Assassin again for QO, a hero they've been fond of recently.
.@MVP_GG look to send @OGdota2 to the lower bracket! #TI6https://t.co/jCtkqeRWDK— Twitch Esports (@TwitchEsports) 8 August 2016
On paper MVP should not have managed to pull off the win, but as Febby said post-victory, "we're all aggressive players, when we all go aggressive it normally goes well". In game 2 their aggression had been in vain but in the third and final game it all just clicked. Notail's Sven was perpetually dying, and nobody was safe from Forev's Axe who had at point a 13+ kill streak. Forev ended the third game with 17 kills and not a single death.
The loss will sting that little bit more for OG, as they actually chose to face MVP. The top finisher in the groupstage has a choice of who they play in the first round, and OG decided MVP would be their best bet. Their 2-1 defeat to MVP puts them in the lower-bracket alongside Secret and Liquid. MVP Phoenix on the the hand progress to the semi-finals.
[i]joinDOTA's TI6 coverage is brought to you by ASUS, our official partner for the event.
[/i]