The International 2012 nears us, and today we present to you a team profile of another Chinese powerhouse,
LGD Gaming.
ADVERTISING:
Major Achievements:
1st - Gigabyte Dota Masters (April - June 2012) - $3,000
2nd - It's Gosu Monthly Madness Asia (July 2012) - $500
History:
The origin of LGD Gaming can be traced back to the year 2009, with renowned Chinese player
Sheng '
2009
' Wu. After a lengthy period of inactivity, the former EHOME star decided to make a comeback into the DotA scene, and the team roster was 2009, Gx, Sharingan, KingJ, and ZSMJ. Calling themselves For The Dream, the team's breakthrough undoubtedly came during SMM 2009, during their game
against Malaysian home favorites Kingsurf
. With players such as ChuaN, Ice, and YamateH, Ks were the crown jewel of South East Asia.
Perhaps most people will remember it as the game where ZSMJ famously lost his Sacred Relic, only to farm it from scratch and buy another in 7 minutes. Despite being under huge disadvantages and pressure, FTD were able to overturn the tides and emerge victorious. FTD went on to win the tournament and climbed to the top of the competitive scene.
Shortly after, KingJ left to join rivals EHOME and Sharingan went inactive. Their replacements were YYF and CH.
With great performances and popular personalities, it was not long before the team was quickly picked up by Chinese food products company LGD, and the gaming powerhouse was born. With ZSMJ's carry, 2009's solo mid, CH's offlane, YYF's ganks, and Gx's support, LGD was near invincible, constantly having the edge over rivals such as EHOME and Nirvana.cn.
However, LGD's biggest setback was during the qualifiers for ESWC 2010. Touted to be the favorites, LGD were expected to dominate everyone. Alas, a resurgent EHOME was able to defeat them and proceeded to create wonders in Paris.
The team could not recover well from this setback, and shortly after 2009 announced his retirement. Several roster changes followed as players came and went, and in the end the team consisted of new player 830, YYF, CH, ChuaN, and ZSMJ.
However, shortly after getting the invite, it was revealed that 830, YYF, CH, and ChuaN will be joining the newly formed Invictus Gaming. Funded by a billionaire's heir, the terms were too good to turn down, and ZSMJ was left out of the transfer. Due to the sudden change, their invitations were revoked and LGD was on the verge of disbandment.
With the World Dota Championships coming up, ZSMJ recruited four members from Dream to participate in the tournament: xiao8, ddc, dd, xiaoD (now known as Yao). However, the team's results were dissappointing, and ZSMJ decided to retire. World Elite carry player Sylar was taken in as a replacement for him, and LGD has been with the same five players ever since. The team's performance in both DotA and Dota 2 can be described as consistent. Low profile, humble, and consistent, LGD has earned many fans and their performances in Dota 2 is testimony of the great work ethics from the team.
One could say that although EHOME are the clear representatives of Chinese Dota, only LGD can confidently challenge EHOME throughout the years. As others fade and falter, EHOME and LGD continue to stand strong as the pillars of Chinese Dota.
Roster:
(Clicking on the individual hero icons will take you to that hero's profile in our database!)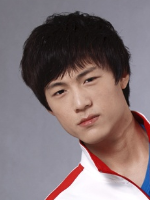 Sylar
Jia Jun, Liu
The former carry player for World Elite, Sylar joined LGD after ZSMJ's retirement. Initially he was criticised for being a carry player with low impact in the game. However, with time and experience, Sylar has improved into becoming one of the best carries from China. Although not as popular as the likes of Zhou, BurNing, or Hao, Sylar's consistency and calm thinking has allowed him to constantly participate well in teamfights. At the young age of just 19, Sylar continues to improve and is poised to become one of the best carry players in China.
Signature heroes:
:d2_ck:
:d2_bro:
:d2_ld: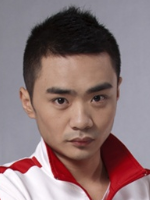 xiao8
Ning, Zhang
Known as one of the best Weaver players, xiao8 joined LGD along with members from the original iG team following Gamescom. He had started his competitive career with Dream, and with the team's disbandment it was clear that xiao8 was one of the breakout stars of the team despite its relatively short period of activity. xiao8 is an agressive player, often utilising heroes such as Queen of Pain and Sand King with agression. He is also able to play utility roles to better suit the team's needs.
Signature heroes:
:d2_qop:
:d2_wea:
:d2_veno: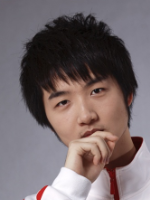 Yao
Zheng Zheng, Yao
Previously known as xiaoD, Yao used to play for teams such as Nirvana.cn and played the roles of a support or ganker, playing heroes such as Earthshaker and Tidehunter. However, one of the weakness of the old LGD squad was the lack of a prominent solo mid player, and Yao has been great fitting into the role. His knowledge of heroes such as Invoker and Brewmaster, Yao is great at initiation and has a high participation rate in the game.
Signature heroes:
:d2_inv:
:d2_brew:
:d2_es: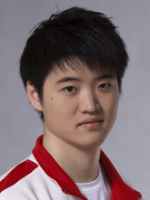 dd
Bin, Xie
Another member from Dream, dd is the hard support of the team and specializes in support heroes that are able to gank well, such as Shadow Demon. Despite the lack of colorful history in the competitive scene, dd is an unselfish team player and forms a reliable ganking duo with ddc that creates opportunities for teammates to benefit from.
Signature heroes:
:d2_sd:
:d2_vs:
:d2_cm: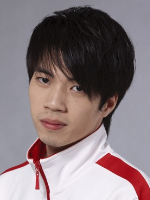 ddc
Fat-meng, Leong
The best word to describe ddc is versatility. ddc can play any role entrusted to him, taking on heroes such as Nature's Prophet, Leshrac, Earhshaker, Chaos Knight, and more. Arguably playing the fourth role, ddc is able to balance well between farm and ganks to earn levels and gold whilst not hindering the team's core carry heroes. A former iG player alongside xiao8, ddc has proven himself to be a invaluable utility player.
Signature heroes:
:d2_fur:
:d2_lesh:
:d2_es:
Chances at The International:
If they have studied the European and North American opponents well, LGD has a good chance of winning. Despite their lower profile teams such as DK and EHOME, LGD is the most consistent of all Chinese teams in Dota 2, and has performed incredibly well in all competitions, defeating teams such as Orange and Zenith regularly. Although LGD started Dota 2 relatively late, they have certainly proved that they are worthy invites to the tournament. The team has few weaknesses and many strengths, it will be tough for any team to find a way to crack them.
Any opinions expressed in this article are solely those of the editor's, and do not reflect joinDOTA as a whole.
Previous Profiles
Natus Vincere
Zenith
Darer
EHOME
Evil Geniuses
MUFC
Counter Logic Gaming
Back to Coverage