Digital Chaos'
Kurtis 'Aui_2000' Ling, who left Evil Geniuses after being kicked just a week after TI5 ended last summer, will once again put on the Evil Geniuses jersey.
ADVERTISING: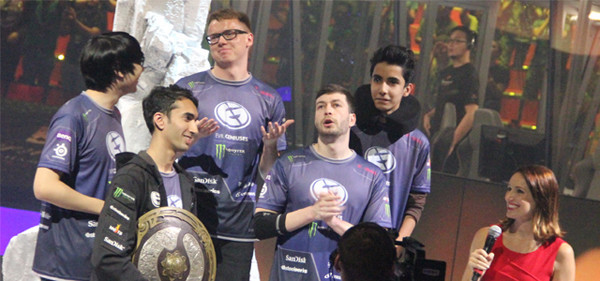 Aui was part of Evil Geniuses' TI5 winning squad before being kicked
The Spring Reshuffle is fast becoming a merry go round, and the departure of Arteezy and Universe to Team Secret, left Evil Geniuses suddenly with only three players. Rumours have been floating around for several days that
Kurtis '
Aui_2000
' Ling would be returning to the team, despite being unceremoniously removed from Evil Geniuses just a week after winning The International 5. Less than an hour ago Evil Geniuses confirmed the rumours, and both Aui_2000 and former coach and player
Sam '
Bulba
' Sosale, will be joining the team for the coming season.
Captain
Peter '
ppd
' Dager said in his statement that he was confident in the new roster:
"I'd like to welcome both Aui_2000 and BuLba to Evil Geniuses. I know this is a bit shocking for most of you, but there never really was much bad blood between Aui and myself after The International 5. I am confident that with this roster we have a real shot at winning upcoming tournaments and TI6. Thank you for your continued support; it does not go unnoticed."
Peter '
ppd
' Dager in
Evil Geniuses' official announcement
EG's new roster
Kurtis '
Aui_2000
' Ling (carry)
Sumail '
SumaiL
' Syed Hassan (mid)
Sam '
Bulba
' Sosale (offlane)
Clinton '
Fear
' Loomis (support)
Peter '
ppd
' Dager (support)
Why was Aui_2000 removed from the team last year?
When Aui_2000 was removed from Evil Geniuses last year, captain
Peter '
ppd
' Dager wrote a
detailed blog
outlining the reasons for his removal. At the time PPD said Aui was "not an effective communicator", and that he buckled under pressure and created a stressful environment within the team. "
It took me a TI to realize I no longer wanted to team with Aui
," said ppd in August 2015.
However, desperate times call for desperate measures, and although PPD criticised Aui_2000's abilities on the competitive field at the time, his character was never put into question. Furthermore, in his vlog posted today and found at the end of this post, Aui_2000 admitted that although ppd's vlog "portrayed me somewhat unfairly", his comments were "not completely unfounded". It appears the previous kick may well be water under the bridge, and Aui_2000 is ready to give Evil Geniuses another shot.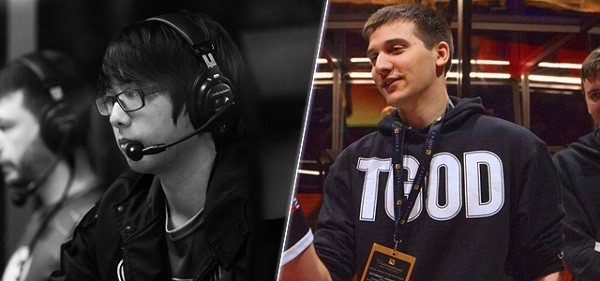 Aui_2000 will replace Arteezy in the 1 position
Aui_2000 to play carry not support in the new EG
One important change in the new EG is that Aui_2000 will not be playing support, but instead be filling the 1 position. This means that Aui_2000 will replace Arteezy's role in the team, and Bulba will fill the offlane position, which was left empty after the departure of Universe.
As part of his statement ppd also thanked his former team-mate Universe for his service:
I'd like to thank Universe for the past two years. We started from nothing and grew into the champions we are today. For that, I am eternally grateful. Second, I'd like to apologize to the players and managment who were negatively affected by this sudden change. It is unfortunate that our scene hasn't progressed past the point where one player's decision can destroy everything you are working for. I am certain that both Artour and Saahil will continue to do great things in Dota 2, and I wish them and their future teammates the best of luck.
Aui_2000 also made a short scripted vlog explaining his decision: