The International 2012 is nearing us, and so of course we bring you another team profile for your reading pleasure. This time, we analyse the colourful characters that comprise
Moscow Five.



PGG - who else? - will lead his team into battle...
ADVERTISING:
Moscow Five (M5)
Major Achievements:
1st - Moscow Five Dota 2 Open (April 2012) - $1,000
1st - 4 Players League Play4Dota 2 Cup (April 2012) - 500€
2nd - SLTV Star Series, Season 1 (April 2012) - $3,000
3rd - GosuLeague, Season One (May 2012) - $250
1st - joinDOTA Masters X (July 2012) - 500€
3rd - SLTV Star Series, Season 2 (July 2012) - $2,500
History:
Having had over fifteen different players (all of them Russian, and all of them stars in their own right) represent them in different formations of the team over the past year or so, Moscow Five has a convoluted history to say the least. However, despite the routinely shifting and changing face of the brand's line-up, the identity of of the team is perhaps more recognisable than ever, and the founding of this current incarnation happened only recently.
At the end of March 2012, a shuffle was initiated within the CIS competitive circuit when it was announced that the legendary PGG – the so-called genius captain, and widely feared and respected for his prowess at LAN competitions – would be leaving DTS along with his teammate, bloodangel, to join (return, in PGG's case) Moscow Five. Joining the two of them were the relatively unknown quantities of Silent and Inmate.
The fifth and final player to join was another – and arguably even bigger – legend, Vigoss. Although he had been inactive since the end of 2011, when he and PGG formed The Retry (again!) after the disbandment of the
previous
Moscow Five team, Vigoss had been named as a sixth member of the DTS team despite rarely playing for them. Evidently, Vigoss still retained PGG's complete faith in his talents, and with the line-up complete, the new-look Moscow Five were not to be taken lightly.
Success came almost instantly, as the team won two small tournaments in April - the M5 Dota 2 Open (their own tournament!) and the first 4 Players League Play4Dota 2 Cup. Those victories would serve as valuable practice for the team's first true test at the end of the month – the high stakes, high pressure LAN Grand Finals of the first season of the Star Ladder Star Series, at the Kiev Cyber Sport Arena. With Na'Vi, Darer and Counter Logic Gaming also in attendance as the other finalists, Moscow Five performed admirably, with Silent and Inmate both showcasing the potential that had them recruited alongside their more experienced teammates in the first place. Ultimately though, the team's efforts were not quite enough to secure them first place, but finishing second to the seemingly indomitable Na'Vi was still something to be proud about.
Despite that perfectly respectable result, Inmate decided that a career in eSports wasn't for him, and amicably parted ways with the team shortly afterwards. His sudden change of heart was unexpected, but what was even more unexpected was his named replacement: Admiration. Another fan-favourite, old school star, Admiration had been inactive within the competitive scene for years, but his return reunited him with Vigoss, which re-establish at least a small part of the legendary Virtus.Pro line-up of 2007.
With Admiration's addition to an already admirable assortment of aggressive players, Moscow Five's famously forceful style of play was kicked up another notch. Although they had a period of shaky form online, their recent form – which includes winning the joinDOTA Masters X and finishing third in the second season of the Star Ladder Star Series – suggests that there is still a lot more to come from this team.
Roster: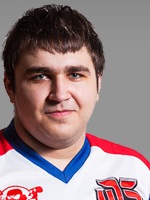 PGG
(a.k.a. PlzGoGame)
Vladimir Anosov
The charismatic, instrumental, sometimes temperamental, but always undisputed leader. They say PGG, despite his famed antics and history of falling out with his teammates (and disbanding/remaking/leaving those teams too), is above all a genius. These days he is most often seen playing the jungle, ganker and support roles (though he'll still play them aggressively!), but occasionally he will take his signature Enigma to play on the solo lane too. Whatever it's the genius, the vodka, or both that makes him such a fearsome player is unclear, but what is clear is that PGG always gets the best out his teammates with his commanding presence.
Signature heroes:
:d2_eni:
:d2_chen: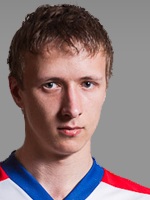 bloodangel
Vadim Trushkin
Perhaps an unsung hero in a team with full of big players, with big histories and big personalities, bloodangel is an accomplished player in his own right, and a versatile one at that. Seemingly capable of playing anything, he is entrusted with different heroes and roles from one game to the next, whether that be the hard lane solo, ganker or support. Such a willingness to play whatever the team requires, and his unpredictability because of it, makes bloodangel a valuable asset to his team.
Signature heroes:
:d2_ds:
:d2_wr: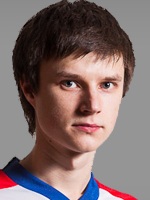 Vigoss
(a.k.a. vVv)
Ivan Shinkarev
'The King of Gankers' is not a title so easily obtained, but for his brave and ballsy 'kill-at-all-costs' style during his time with Virtus.Pro way back in the days, it was the title awarded to Vigoss by his legions of fans. Nowadays, the King might not quite be the all-conquering force he once was, but he still likes to live up to his legacy, and it's not at all uncommon to see him ganking anyone, anywhere, at any time. If you see Vigoss diving past towers or into crowds of enemies for kills, don't count him out no matter how insurmountable the odds might seem – he wasn't crowned the King for nothing.
Signature heroes:
:d2_ns:
:d2_wr:
:d2_lesh:
:d2_sk: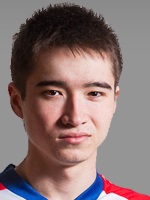 Silent
(a.k.a. SS)
Airat Gaziev
Although he had a history of playing in the carry and semi-carry roles for this team (and playing them well), since Admiration joined the team, Silent has also evolved into a support player, and a reliable one at that. Though he hasn't been playing at Dota's top table for very long, in the short time he's been here, Silent has displayed his talent with a multitude of heroes in different roles, such as Shadow Demon, Leshrac, Chaos Knight, and Morphling. In a team that picks heroes to fit the (almost guaranteed to be aggressive!) strategy first, and players second, Silent's versatility and wide array of heroes he is proficient with more than makes up for his relative lack of competitive experience.
Signature heroes:
:d2_sd:
:d2_lesh:
:d2_veno:
:d2_cm: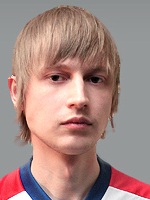 Admiration
(a.k.a. Admir)
Igor Kalnysh
Another player ingrained with the 'kill-at-all-costs' mentality, Admiration's style of play bears many similarities with that of his teammates', Vigoss – and no wonder, considering their history of playing together way back when, in Virtus.Pro. Though he hadn't played competitively for a long, long time prior to becoming the last of the Moscow Five, Admiration has slotted into the team seamlessly, as their style of play under PGG mirrors his own philosophy on how the game should be played. He made his mark once and left a lasting impression, and having shown increasingly potent ability in the solo lane or carry roles since making his comeback, Admiration may well make his mark once again this summer.
Signature heroes:
:d2_inv:
:d2_fur:
:d2_tin:
Chances at The International:
Who can really say? Moscow Five, while always remaining true to their style, have shown inconsistent results online, swinging back and forth between winning and losing, and winning streaks and losing streaks. On LAN however, they are altogether a different beast – PGG is famous for raising his game at LAN events for whatever reason, and inspiring his teammates to do the same. At The International, Moscow Five will most certainly go on the offensive, but whether or not that will successfully lead them to glory or backfire spectacularly is anyone's guess. Anything could happen with this team.
Player profile pictures copyright Moscow Five.Any opinions expressed in this article are solely those of the editor's, and do not reflect joinDOTA as a whole.
Previous Profiles
Natus Vincere
Zenith
Darer
EHOME
Evil Geniuses
MUFC
Counter Logic Gaming
LGD
Orange eSports
Back to Coverage