The chasing pack for the [B]€6.000[/B] grand prize of The Defense - brought to you by by Razer and BenQ - has just been cut from 24 teams, following the end of the initial group stages. 16 hungry teams still remain, but for some it is now do-or-die as pack gets split between an Upper and Lower Bracket. Let's see which teams have made the cut...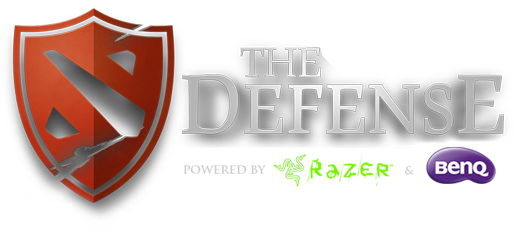 ADVERTISING:
[B]Group A[/B]
Arguably no surprises as to who placed in the top three here, with
mousesports
,
Darer
and
Evil Geniuses
all advancing. They are followed by
We haz Asian
- one of the teams that found their place in the tournament through the open qualifier - who just pipped
Team Infused
to the fourth spot by way of a superior time rating. The Swedes exit the tournament along with
zNation
, who crashed out without a single victory to their name.
[B]Group B[/B]
Complexity Gaming
lead the way to the next round here with a perfect 5-0, followed closely by the juggernauts of
Moscow Five
. Following them is the German mix in
uebelst
, who some might say did well indeed to finish ahead of
Absolute Legends
, who advance nevertheless in fourth place. In the end, the top four of this group faced no threat of failure due to their time rantings; there were no ties to break here, as
4 Friends + Chrillee
and
Hydra
are knocked out with dismal records.
[B]Group C[/B]
The two undoubted favourites for this group - the powerhouses that are the DreamHack finalists of
mTw
and
Na'Vi
- advanced in the top slots as expected, followed by
Storm Games Clan
and
Team Empire
. Exiting the competition are
FnaticRC
, and perhaps surprisingly,
NEXT.kz
, who were unable to replicate the blistering form that almost took them to The International.
[B]Group D[/B]
Quantic Gaming
took the top spot here uncontested, with a perfect run of five victories. Behind them were
Counter Logic Gaming
, who for many will have been the favourite to take the group. Another American team, the unsponsored
POTM Bottom
, notched up another achievement to go with their recent successes, as they go through to the knockout brackets with the best time rating in a three-way tie.
Power Rangers
also advance by the same virtue, which unfortunately meant that
HelloMoto
, the third team in the three-way tie, take their leave from the competition, aslong with
Copenhagen Wolves
, who could only muster a solitary win.
Group Stage - Final Standings
Group A
#NameW-LTime1 Mousesports 4-1-090:222 Darer Entertainment 4-1-115:183 Evil Geniuses 3-2-054:524 We haz Asian 2-3+034:375 Team Infused 2-3+029:186 zNation 0-5+204:08
Group B
#NameW-LTime1 compLexity Gaming 5-0-192:342 Moscow Five 4-1-090:593 uebelst-gamynG 3-2-048:284 Absolute Legends 2-3-021:395 4 Friends + Chrillee1-4+154:206 Hydra 0-5+199:04
Group C
#NameW-LTime1 mTw 4-1-130:572 Natus Vincere 4-1-157:463 Storm Games Clan 3-2-032:544 Team Empire 2-3+017:345 Fnatic RC 1-4+166:156 Next.kz 1-4+136:48
Group D
#NameW-LTime1 Quantic Gaming 5-0-194:262 Counter Logic Gaming3-2-052:073 POTM bottom 2-3+050:214 Power Rangers 2-3+033:345 HelloMoto 2-3+028:596 Copenhagen Wolves 1-4+133:40
Knockout Brackets

The knockout stage gets underway next week Monday, so don't forget to tune in then to catch our resident commentator
Toby '
TobiWan
' Dawson bringing you the beginning of final phase of the competition, live on
his stream
.
Alternatively, you can
purchase a ticket
to watch The Defense live in your Dota 2 client. The choice is yours!