MDL LAN Finals action continued today with Newbee fighting against Secret in a bid for survival. Secret tried something new, a solo mid Earth Spirit for
Omar 'w33haa' Aliwi, but how did he do?
ADVERTISING:
We have not seen the ruthless Team Secret on 6.86, but at MDL it seems the team is looking to branch out. The team appears to have found a new hero for W33haa, the Earth Spirit, which he played solo mid of all places to great effect.
1. W33haa's incredible Earth Spirit
Team Secret might have been underperforming but W33haa did not, especially when he has his hands on Earth Spirit. It is not an exaggeration to say that
W33haa single-handedly salvage the second game
of the series and brought Secret back from the brink of elimination. He hit a
4-hero Magnetize
, disrupting Newbee's attempt to do Roshan and killed 2 heroes in the process.
Can't let w33 play ES. He is seriously a specialist

— Dakota (@KotLguy) January 29, 2016
A few minutes later, a
2-hero Boulder Smash stun
from W33 secured a 3 for 3 trade for Secret in a fight they should have lost heavily as Misery was jumped and quickly killed off. Great usage of Stone Remnants to
refresh the duration of Magnetize and to also silence Newbee heroes
, W33haa wrecked havoc on the side of Newbee.
NewBee don't ban the ES. I hope to god they have something planned.

— Dakota (@KotLguy) January 29, 2016
W33haa has had a great run as
the only solo mid Earth Spirit
so far this tournament. Experimenting certainly deliver commendable results (solo mid Earth Spirit is currently 5W-1L on this patch - stats taken from
datdota
). It is unfortunate that his ES was unable to stop Newbee in game 3 and help Secret advance into the next round.
2. EternalEnvy not performing as well as expected
On the other hand, the series was not a good one for
Jacky '
EternaLEnVy
' Mao, as he did not successfully carry his team to victory. Rather, his presence seemed
[b]underwhelming
[/b], despite often getting most of the farm on the team.
EternalEnvy was partly the reason Secret did not win the first map. As Secret converged near the tier 2 tower bottom, Puppey hit an arrow on Razor but VS swapped Razor back to safety and Newbee re-engaged. EE got focused and
[b]did not use Time Lapse in time
[/b], died without buyback and Secret was forced to tap out as they lacked the numbers to hold the base.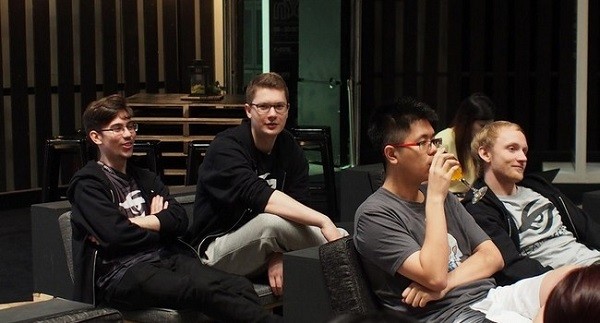 EternalEnvy was unable to lead his team to victory this time -
Source
In game 3, EE got his hands on the favourite Terrorblade and stayed consistently on the top section of the net worth chart. Nonetheless, his presence could not be felt in teamfights, especially in the 34th minute fight that saw all
[b]4 of EE's teammates dead while Newbee lost none
[/b]. From that point onwards, a very farmed Terrorblade was unable to resist Newbee's 4 cores and had to concede.
3. Brilliant teamwork by Newbee
Newbee also deserve credits for playing extremely well-coordinated even though they underwent roster changes recentl, which can be seen in the first map.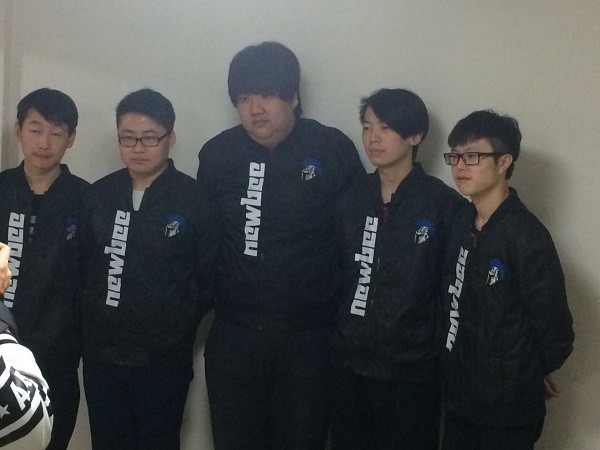 Newbee has started to find their rhythm -
Source
Up until 36 minutes,
Lei '
Zhi! / xiao2lei
' Meng's Batrider Lassoes were
[b]largely ineffective
[/b] due to Oracle's False Promise, which dispelled the Lasso immediately. Newbee figured out a way to beat this "balanced" ultimate in their position 5 Vengeful Spirit. The game took a decisive turn at the 36th minute mark as
[b] Zhang 'Le / guoguo' Xuanhao swapped W33haa's Outworld Devourer into the waiting Batrider, who instantly lassoed him
[/b] and dragged him even further into the Newbee lineup.
Johan '
pieliedie
' Åström was unable to reach and cast his ultimate, even with Ether Lens.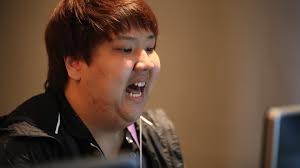 ChuaN seems to be comfortable after joining Newbee -
Source
A few minutes later, the same thing happened again as Newbee laid siege to Secret's top lane. Another brilliant
[b]Swap into Lasso
[/b] picked off the OD even as Oracle got off False Promise. The Radiant lost its top lane of barracks. From then on, Newbee was able to pressure and eventualy closed out the game.
With this result,
[b]Secret is eliminated from the tournament and Newbee will advance to the next round
[/b], facing the loser of the VG vs EHOME matchup.
Good game to Newbee. Sadly our run at MDL S2 has come to an end. It's time to rest up and prepare for the upcoming Shanghai Major.

— Team Secret (@teamsecret) January 29, 2016
All games are Bo3; Finals are Bo5