We're happy to announce the newest edition of our very own joinDOTA League. Going into the third year, we once more challenge players and teams from all around the world to show their skill. Call your friends and sign up for the 9th season, we have a place for everybody! Signups are extended until January 6th, so better take the last chance.
ADVERTISING:

Get involved in Season #9, or re-submit your team from last season!
If you didn't know about our league yet, the joinDOTA League is composed of three regions: Europe (including the Middle East and Africa), America (North and South America), and Asia (including Australia).
Every region has multiple divisions which roughly express the skill levels of the teams in them.
The best teams from each region are part of Division 1
with the next best ones fighting in Division 2.
Any team that is participating for the first time will be placed in the starter division and will have to fight their way up through the rankings. Promotion and relegation occurs at the end of each season. This way teams will find their way up to an appropriately skilled division.
The teams in each division are randomly assigned to a group of up to 10 squads. Groups compete in a round robin format (you play a different team each playday in a two-game matchup). One match (sometimes two) is played every week. Teams and team captains arrange the date and time of their match based on some ground rules, so matches can be scheduled around player availability.
After the group stage,
the top teams will proceed to the playoffs
before the season concludes. After the season ends everyone gets assigned to a new (or the same) division for the next season, and the whole thing starts again. The best ranked teams will climb up one or two divisions. The bottom feeders will have to fight at their division in the following season. The amount of slots in jDL is unlimited.
Find out more about joinDOTA League:
Season #9 schedule
The following default dates apply for all groups except Division 1 and 2 which are going to be handled separately.
We want to point out once again that communication between the teams is one of they key components of joinDOTA League. We do not enforce playtimes under normal circumstances. Please use the match pages to communicate
. The following default times are to be used if no other agreement can be found.
Playday 1: Sunday, January 10th
Playday 2: Sunday, January 17th
Playday 3: Sunday, January 24th
Playday 4: Thursday, January 28th
Playday 5: Sunday, January 31st
Playday 6: Sunday, February 7th
Playday 7: Sunday, February 14th
Playday 8: Sunday, February 21nd
Playday 9: Sunday, February 28th
Tiebreaks: Sunday, March 6th
Playoff PD1: Sunday, March 13th
Playoff PD2: Sunday, March 20th
Don't forget to sign up again
Whether you played in the last season or not,
you must sign up again now
to confirm your participation in the new season! This is required in order to remove inactive teams and ensure a smooth start for the latest season of jDL. After signing up, you will automatically be assigned to a group in the correct division based on your previous results. If anyone still has unfinished playoff matches, please play them before signing up or contact the administration.
We sometimes tweak our rules between seasons,
so please make sure to read them
to ensure you're up to date.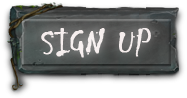 [b]You now have up to until Wednesday January 6th at 16:00 CET to sign up for jDL #9. Groups will be released within a couple of days after sign-up closes.[/b]