Although Chinese
EHOME were rated quite high going in to the Frankfurt Major, the team found themselves in quite tricky position starting the Main Event in the Lower Bracket as they failed to reach Top 2 in the group stage. Ever since then, however, things seemed to get much better. Although some of the games have been rocky, EHOME managed to survive four elimination matches and have reached Top 8 already. We caught up with
Chen 'Cty' Tianyu after their victory against
LGD-Gaming today.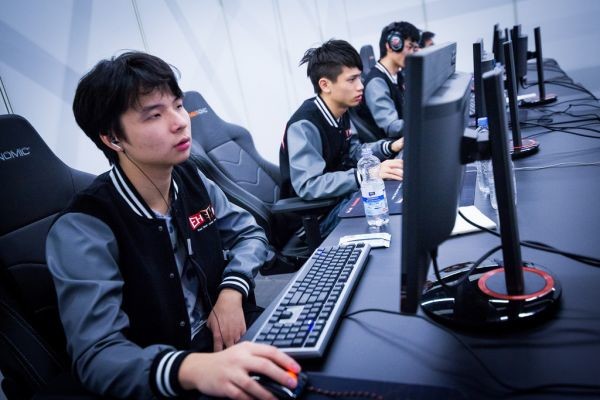 EHOME.Cty, image courtesy of ESL.
The panel following the EHOME's performance against Chinese rivals LGD Gaming agreed that the squad is definitely top 4 material at the Frankfurt Major. After the game we had an opportunity to chat to EHOME's super star carry player
Chen '
Cty
' Tianyu. He explained the problems that his team faced and spoke about their Round 5 opponents Vici Gaming, the team, where Cty once used to play himself.
EHOME's run at this tournament was not smooth; there have been ups and downs. How do you evaluate your performance so far?
We came in full of confidence and things did not really go well in the group stage, we had some problems. We got together, talked it through and corrected them. Since then we've made some adjustments. We have done a lot better and we've managed to advance. Even though every match has been harder and harder we still managed to perform pretty well.
Vici Gaming's iceiceice said that Chinese teams might still be not adjusted to this new Dota 2 Majors tradition, how seriously were your team preparing for this tournament?
We are a new team so we take every tournament seriously even though it's not TI we still put a lot into it. I am here at the venue till very late every day practicing and playing, and trying to do my best.
You said that EHOME had some problems and therefore made mistakes. Please talk me through, what were those issues?
I think we had some concerns about bans and picks initially. We thought that we were not getting the heroes that we wanted or people were not comfortable playing them. There were also some issues with the lack of experience. Some players were nervous or anxious on the stage. We have got used to it and we settled in.
Right now many people consider you to be top 4 team. How confident you are before the match against Vici Gaming?
Apart from Evil Geniuses we feel that Vici Gaming is the team that gives us the most trouble and the most worry. They are obviously a very good team and as a Chinese team ourselves, we have played with them a lot. They have beaten us many times in domestic matches. At the same time there is not much burden on us, we come from the losers' bracket, and the pressure isn't on us. We'll just see how match goes.
There has been quite some praise for LaNm's leadership on your team and great drafting. What, in your opinion, are the main strengths of EHOME?
Our main strength is very talented players, the new people being able to handle a lot of very different heroes and exquisite mechanical play together with talent and skill. At the same time we are very focused and united. If we want to execute something, we do it as a team.