Following the departure of
Per Anders 'Pajkatt' Olsson L. last week and rumors that
Sebastien '7ckngMad' Debs would also leave the team,
Joakim 'Akke' Akterhall has announced the new roster of
The Alliance for the upcoming season. The roster brings together 2 former players of the team; one being
Gustav 's4' Magnusson, one of the founding members of Alliance, and the other player being
Johan 'Mynuts' Andersson, who played for the team for a short period earlier this year.
ADVERTISING: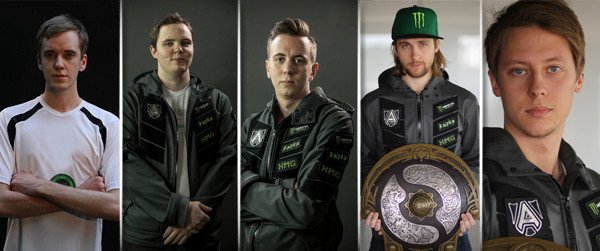 The new Alliance roster
After their victory at TI3, critics would say Alliance never really looked the same, and their performance at TI4 reflected that. During the shuffle that followed TI4, the team underwent two changes, leaving them without
Gustav '
s4
' Magnusson and
Jerry '
EGM
' Lundkvist, who respectively left the team for
Team Secret
and
Team Tinker*
. Alliance never managed to nail down a stable roster after this.
The Swedish squad went through a whole variety of standings, they even tried bringing back
Jerry '
EGM
' Lundkvist for a short period of time. However, all of that didn't bring the expected results. The team looked the strongest with their last iteration of the roster which included
Sebastien '
7ckngMad
' Debs and
Per Anders '
Pajkatt
' Olsson L. Despite looking much better than previously Alliance failed to qualify to The International 5. Now, hopefully all of this is behind them as they look to the new season.
New lineup for @theAllianceGG :
1. @LodaBerg
2. @s4dota
3. @AdmiralBulldog
4. @MynutsDota
5. @FollowAkke
#RoadToTI6 #AllianceFighting— Joakim Akterhall (@FollowAkke) 27 agosto 2015
With the first major aproaching fast can Alliance return to their glory days with this new line-up? Or will they fail? We'll just have to wait and see.