A source close to MVP has revealed that
Kim 'QO' Seon-Yeob will be leaving
MVP Phoenix* following their joint 7/8th place finish at the TI5 LAN finals earlier this month. Meanwhile,
Tae Won 'March' Park is reportedly undecided about his future as a player, even after his profession during the TI5 LAN finals that he wanted to continue playing throughout 2015.
ADVERTISING: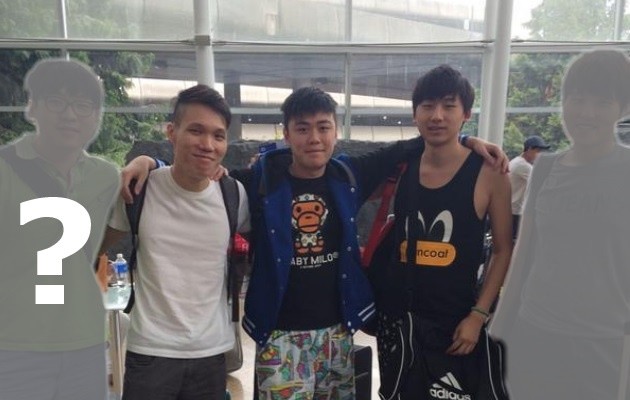 The reported reason for the roster change is that QO wants to pursue other commitments that will see him leaving South Korea in the coming months, whilst March is still
unsure
whether or not he will continue playing until he is due to begin military service.
Our source has revealed that no replacements have been decided as of yet, with MVP's management opting to bide their time until March makes a decision about his future at MVP. However, a reconsolidation of MVP players across both their rosters has not been ruled out.
This change will come as the latest in a series of team disbandments and player shuffles that have preceded the conclusion of TI5, with team's under pressure to finalize rosters before the commencement of the majors system in the coming months.
MVP Phoenix came together just under five months ago, following a restructuring of both MVP squads in the lead up to TI5 that saw Heen and Forev move to MVP.Hot6. It was then that both Febby and Kphoenii joined the roster, shaping the squad into one of the strongest teams in Southeast Asia.
The Korean squad attended several international LANs in the short time they were together, including the
joinDOTA MLG Pro League
, where they exceeded expectations as a relatively new squad on the international stage, defeating
Evil Geniuses
in the group stages.
The squad initially fell-short of securing a spot at the TI5 LAN finals, losing to their sister team
MVP HOT6
in the final of the Southeast Asian qualifiers, but after a commendable performance in the wildcard qualifiers the team managed to overcome
Vega Squadron
to earn their spot alongside
CDEC Gaming
in the main event.
The following days were a test for the Korean based squad, who fell short of a winners bracket position with a score of 5 wins 9 losses. However, after solid performances in their matches versus
Newbee
and
Team Empire
; the team emerged as the only remaining SEA team at the event. Unfortunately their subsequent loss to
Vici Gaming
2-0 ended their run, but their joint 7/8th place finish netted them more than
$829,000 USD
.
The departure of QO and possibly March would represent the end of a long-term relationship between the players and their Korean sponsor after more than two years together. Both players have played an integral part in the development of the South Korean DOTA scene from infancy to maturity. If Jerax of MVP.HotSix6 has indeed returned home, we could see MVP decide to merge their two squads which would provide them with the 2 additional "substitutes" allegedly required for the Majors.